Enjoy Beautiful Island of St Barts
This island's arid tropical climate and rugged terrain historically made it unsuitable for agricultural purposes. While other French West Indies islands saw early growth and development of plantations this one knew mostly poverty and hard times. Since the early 1970's, however, it has come into its own. It is now a popular tourist destination and second home for the wealthy, who enjoy its beauty and the quiet privacy and solitude St Barts offers.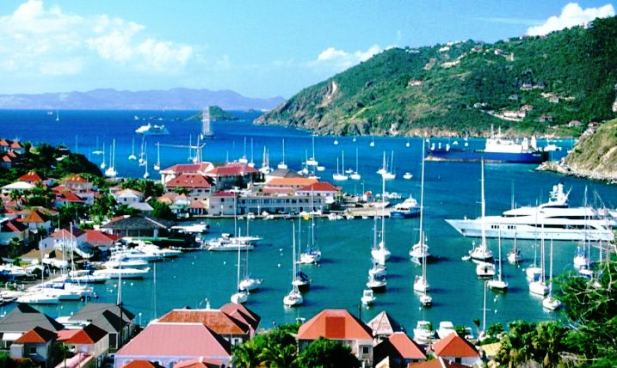 Christopher Columbus named this place for his brother Barthelemay in 1496. It is part of the Leeward Islands and is located about 160 miles (250 km) East of Puerto Rico in the Northeast Caribbean. Neighboring islands include St. Martin, Antigua, and St Kitts.
This volcanic island with an area of 8 square miles (21 sq km)st is surrounded by pristine beaches and coral reefs. Its highest elevation is 938 feet (286 m). Temperatures stay in the 72 to 86 degree (22 – 30 C) year around. December through May are the dry season with June through November being more humid.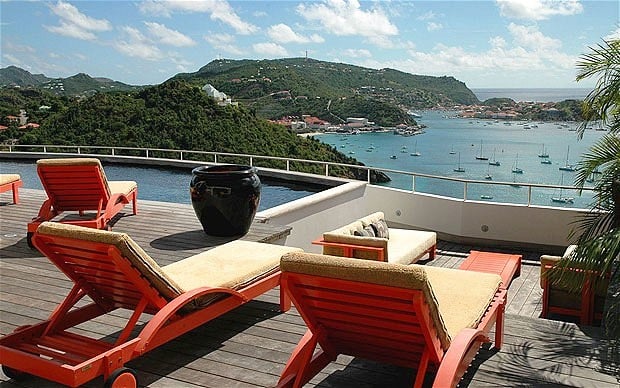 Native peoples colonized the island a couple times but had difficulty sustaining themselves agriculturally. It became a French colony in 1648. It experienced prosperity after it was transferred to Sweden in 1784 and became a duty free port. The Swedes were responsible for much of the original development and gave the capital Gustavia its name. In 1852 much of that development was destroyed by earthquake, and later fire. In 1878 the island was sold back to France.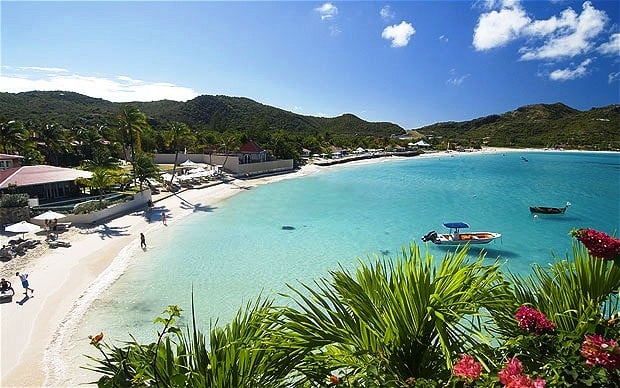 While the official language is French, English is also spoken most everywhere, especially the hotels and restaurants. The 8,800 inhabitants are mostly European descendants of original settlers and newer settlers from North America.
Categories: Abacos, Caribbean, Gustavia, Saint Jean, St Barths
Tags: Bart, Beach Vacation, Caribbean, etraveltrips, Fine Dining, France, Gustavia, Le Sereno hotel, Leeward Islands, Puerto rico, Romantic getaways, Saint Barthélemy, Saint Martin, sightseeing, St Barts, travel