Wander Old Montreal's cobblestone streets and come home to the opulence of another era. Hôtel Le St-James is a 19th-century landmark, built in the Merchants Bank building. One of the most desirable addresses in Old Montreal, Hotel Le St-James is in a historical building that dates back to 1870.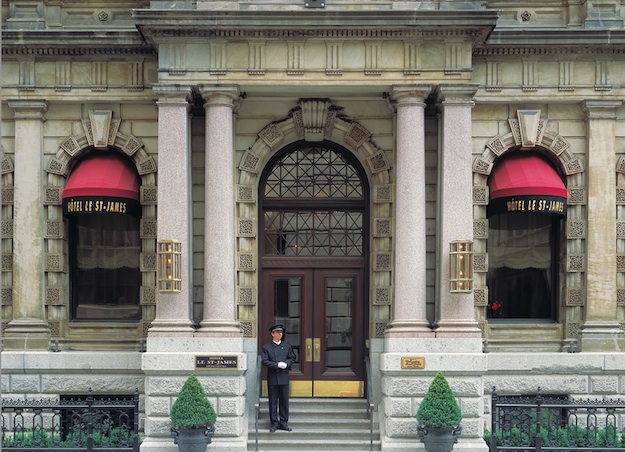 Its impressive interior is full of restored period details, like faux-Greek columns, antique chandeliers, and candelabras. The decadent rooms and suites are furnished with antiques and quality fabrics, plus modern details like high-end sound systems.
Guestrooms
This historic hotel offers 60 guestrooms and suites distinguished with refurbished antiques and contemporary works of art. Beds are draped in Frette cotton pique sheets and topped with down comforters (bedspreads) and goose-down pillows. Wired and wireless (high-speed) Internet access is available for a fee. Accommodations include flat-panel TVs with cable service, CD players, iPod docking stations, and minibars. Bathrooms feature scales, bathrobes and vanity mirrors. Rooms are stocked with delicately scented amenities from Penhaligon's of London.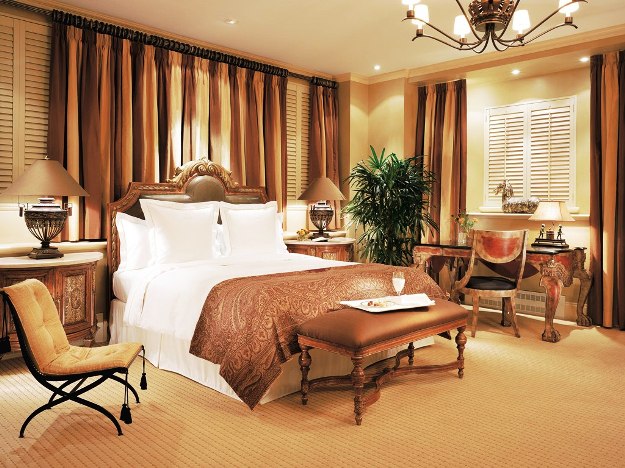 The XO restaurant features two mezzanine levels with alcoves that allow for private conversations. Elegant international-style breakfasts, lunches, and dinners are served beneath ornate crystal chandeliers. In the hotel lobby, a library offers a sitting area, collections of historical and contemporary books, magazines, and daily newspapers. A business center offers two computers, fax, printing and scanning services. Complimentary wired and wireless (high-speed) Internet access is offered in public areas.
Concierge services, valet parking, room service and reception are all available 24 hours per day. Child care and an airport shuttle (advance notice required) are also available.
A bit of mystery shrouds the Hotel Le St-James Montréal. The original documents that disclose the history of the building are sealed in a vault that will not be opened for 100 years, dating back from the time the owners purchased the property. In the late 1800s, the room that Le Spa now occupies served as a vault. It is now illuminated by candlelight and offers a relaxing sanctuary where seaweed wraps, vitamin-supplemented treatment masks and rain showers, Swedish and hot-stone massages, and botanical treatment products are offered.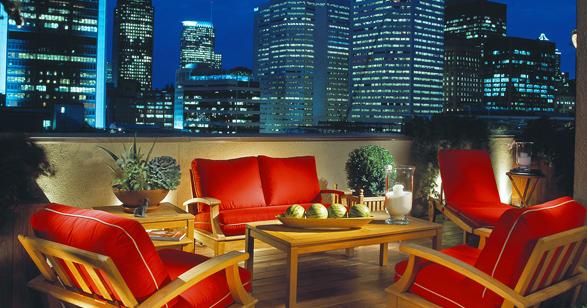 Spa
Le Spa at Hotel Le St-James welcomes you with personalized service and precious attention to detail. Designed by Montreal-based interior designer Jacques Bouchard, Le Spa offers historic architectural elements and unique surroundings. Skilled massage therapists and skincare professionals take special care to ensure your comfort and relaxation.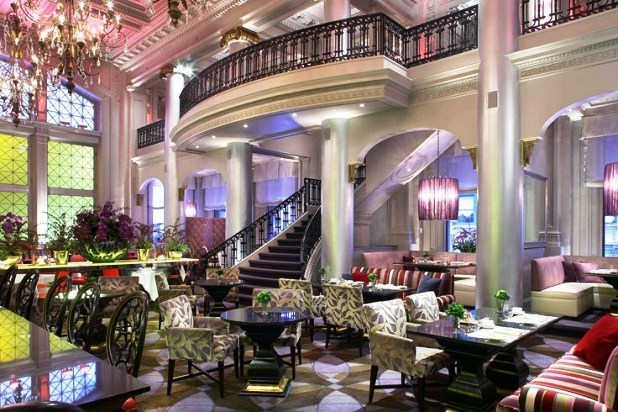 Dining
XO Le Restaurant displays all the charms of an establishment characterized by a blend of refinement and utmost elegance: a destination of choice for Montréalers, tourists and business people alike. The wine list reserves treasures selected by Hotel Le St-James' sommeliers in the finest cellars of the world. The charms of the premises transform each meal into an unforgettable experience.
Housed inside the formal Banker's Hall, our restaurant has a dining section, lounge and two beautiful mezzanines. A few alcoves await you for intimate conversation or to celebrate a special event. After a productive day, enjoy an evening cocktail in XO Le Lounge where you will find the perfect atmosphere for private discussions and relaxed camaraderie.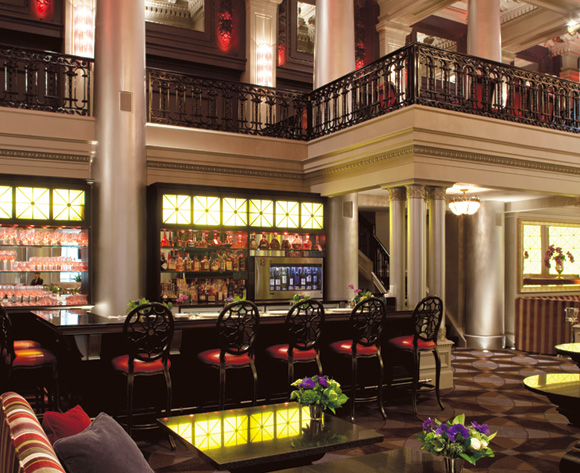 In addition to culinary delights, Old Montreal is home to some of the city's finest art galleries, shops, and sights. An assortment of museums and historic buildings relay the area's centuries of history. For less leisurely-minded travelers, the hotel offers a state-of-the-art conference room, fully-equipped fitness center, and a quiet library.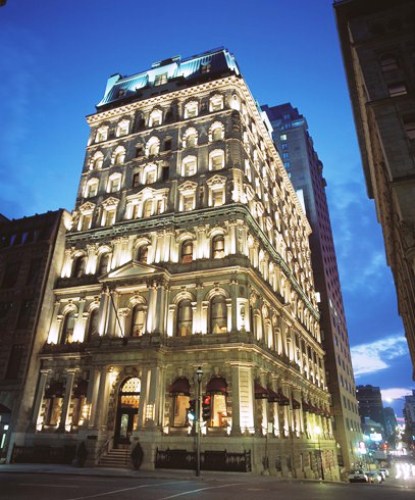 Location
Within walking distance of the Montreal Convention Centre and located on the famed Saint-Jacques Street, Hôtel Le St-James is nestled within Old Montreal. The hotel is only 20 minutes from Montreal-Trudeau International Airport.
Hotel Le St-James
Address: 355 Rue Saint-Jacques, Montréal, QC H2Y 1N9, Canada
Phone:+1 514-841-3111