Anguilla's Little Bay, Àni Villas Resort
Perched on the breathtaking cliffs overlooking Anguilla's Little Bay, Àni Villas Anguilla are the first of an international collection of luxury villas aimed at delivering remarkable vacation experiences. Designed with the highest level of detail in contemporary style, Àni Villas Anguilla is a one of a kind Caribbean island escape.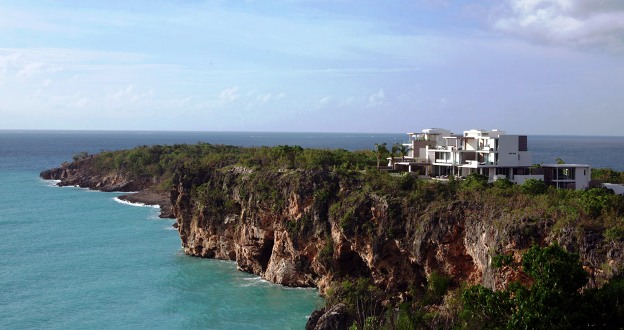 Àni Villas Anguilla, a 10 bedroom estate with 2 fully outfitted villas, is perfect for larger groups and family gatherings. The estate includes facilities and amenities expected within a world class resort but secluded within your own private enclave. Ani's full service team is here to anticipate your every need. Your personal concierge works with you prior to your arrival to plan a range of services, activities, dining experiences, and excursions – be it a week of action and adventure or complete relaxation. A full staff strives to exceed your expectations for escape and deliver a package of meals, service and amenities that are inclusive with the villas.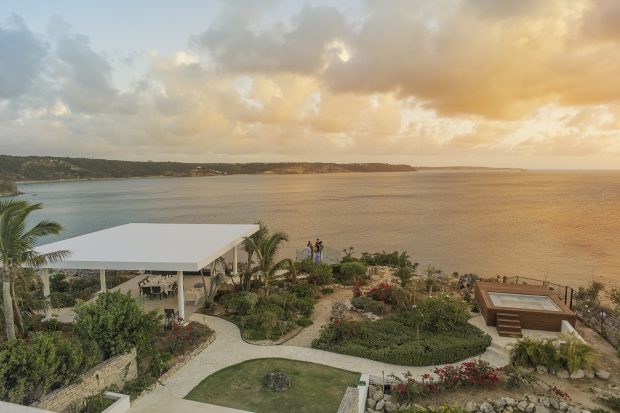 Services & Facilities
Àni Villas are staffed and rented with inclusive packages designed to make your stay as hassle free as possible – allowing you to focus more fully on enjoying your vacation. Our team strives to anticipate your every need and to fulfill any additional requests you may have.
Facilities
Fully Outfitted Gym: Elliptical, Treadmill, Dumbell Rack & Bench, 3-Station Universal, Aquatic Resistance Bicycle/Hand Bicycle)
Tennis Court & Equipment
Pool Table and Shuffle Board Table (South Villa Only)
Adult and Children's Bicycles
Full Assortment of Board Games
Nintendo Wii with Assortment of Games
PC/Fax/Printer
Wifi
Snorkeling Equipment
Cliff Side Hot tubs
Infinity Pools
Sonos Music System (Rhapsody)
Unlimited Rental Movies (Apple TV)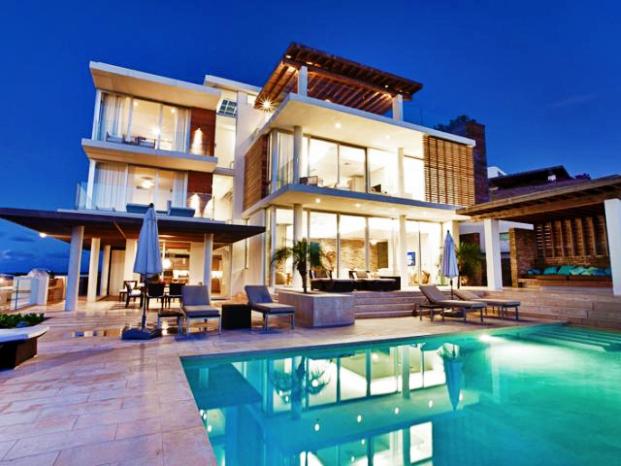 Categories: Anguilla, Caribbean, Little Bay
Tags: Anguill hotels, Anguilla, Beach Vacation, British West Indies, Caribbean, Destination weddings, Ensuite, etraveltrips, Hotel, Little Bay New South Wales, Luxury Hotels, Martin, Romantic getaways, Saint Barthélemy, Spa Vacations, travel, United States