400 years ago the Spanish came to Argentina and brought with them their love of wine. Catholic monks and priests began to grown produce wine for serving at communion and so the Argentine wine industry was born.  It was in the 1800s, though, that European settlers arrived with wine expertise, more grape strains and, importantly, the railway.  One of the arrivals was a seemingly insignificant dark grape from the south of France.  This grape, called Malbec,  found its true home in the foothills of the Andes and flourished.
With ideal soil and climate in the valleys around Mendoza, Argentina, Malbec wines have become an international sensation, and Argentina is now acknowledged as the home of the best Malbecs.
Malbec
Malbec red wines go best with red meats, grilled meats and pasta with tomato sauce.  It can't be a coincidence that these foods also read like a list of Argentina's favourite foods.  Malbecs are intense, complex and dark colored.
They grow well in the area around Mendoza in the foothills of the Andes.  The seasonal climate and low rainfall suit the grapes well.  Mendoza sits near the highest peak in the Americas so there is an amazing variety in altitude here too.  Higher up vineyards produce a greater balance between color, acidity and sweet tannins.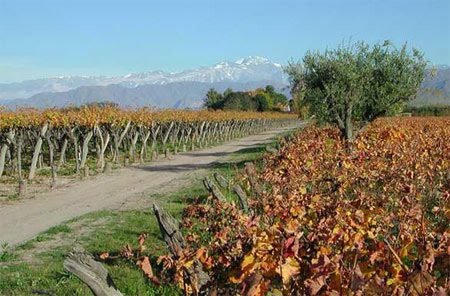 Mendoza – Go here for the wine and come away loving the scenery.
What could be more beautifully indulgent than sipping wine, surrounded by the vineyards where the grapes were grown, with the Argentine beef that the wine was born to go with.
In the distance the Andes soar up into Chile with multicolored rocks and snow capped peaks.  Outside of the beautiful, modern city of Mendoza there are a whole range of large and small vineyards to visit for personal tours and tastings.   All spread out across stunning mountain valleys.  You don't have to love Malbec or even wine to love Mendoza.  The area also produces excellent Cabernet Sauvingon, Tempranillo and Chardonnay.  It also produces some excellent hiking, rafting and skiing!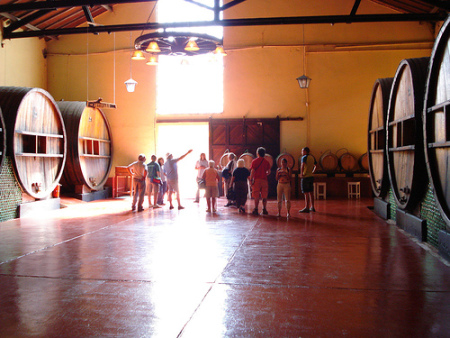 Argentina.Travel to Mendoza via Buenos Aires; the vibrant cultural capital of South America, flights take around 1 hour and 40 minutes.  Make the most of your trip to Argentina to discover some more of what the country has to offer.  From Mendoza there are easy connections to Iguazu, the most impressive waterfall in the world and to El Calafate; glaciers and wilderness trekking in southern Patagonia.