The Regent Berlin deemed one of the best places to stay in the world by American magazine Condé Nast Traveler, The Regent Berlin hotel offers luxury and convenience in an ideal city centre location. Easily accessible from three local airports, this hotel in Berlin is minutes away from all the best shopping, art and music the city has to offer. Known for its personal service and classic elegance.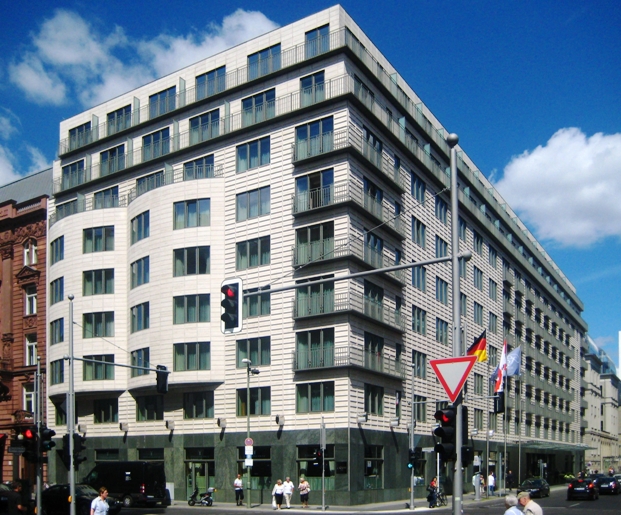 The Regent Berlin offers world-class amenities including fitness facilities, spa services, business services and wireless Internet access in the lobby. Enjoy the five-star service and elegant atmosphere that distinguish the Regent from other luxury Berlin hotels.
Luxury Berlin Hotel Rooms and Suites
The Regent Berlin features 195 elegantly decorated guest rooms, including 39 spacious suites. Elegant retreats of comfort and tranquility, our luxury Berlin hotel rooms offer ample space and feature opulent marble bathrooms, deep soaking bath tubs and walk-in showers. Warm and harmonious fabrics create a cozy atmosphere of relaxation in the heart of bustling downtown Berlin.
Hotel rooms at The Regent Berlin feature a rich combination of classical design and luxurious textiles, offering quiet comfort in an eclectic mix of warm colors, Biedermeier furniture, rich upholstery and, above all, comfort. The elegant rooms have a view to the Gendarmenmarkt Square on one side and a cozy courtyard on the other side.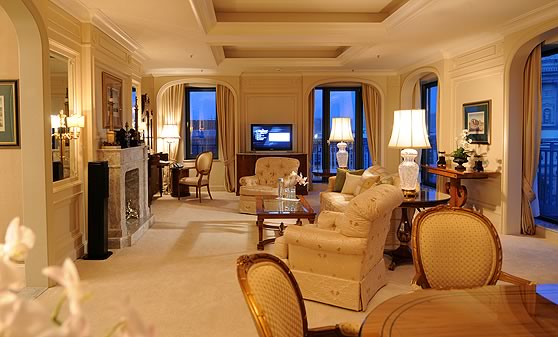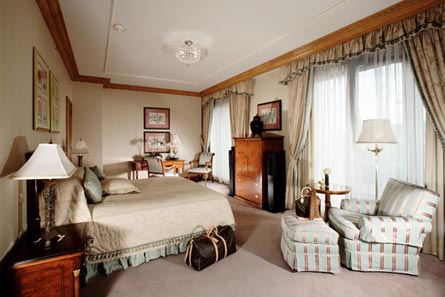 Hotel in Berlin Offers Gourmet Dining
One of the finest luxury Berlin hotels, the Regent offers gourmet dining at Fischers Fritz, a two-star Michelin restaurant. Chef du Cuisine Christian Lohse was awarded a Michelin star just six months after the restaurant opening, and Fischers Fritz is the only two-star restaurant in the German capital. Guests at our Berlin Mitte hotel can also visit the Lobby Lounge or the Regent Bar for premium beverages.
Fischers Fritz – A Gourmet Two Michelin Star Restaurant
The menu at Fischers Fritz offers an artistic and modern approach to French-inspired cuisine, featuring exquisite fish and seafood delicacies. Subtle yet sophisticated, they complement the restaurant's atmosphere of balance and class. Simple creations distinguished by the high quality of fresh produce have made The Regent Berlin's gourmet restaurant a place of pilgrimage for gourmets.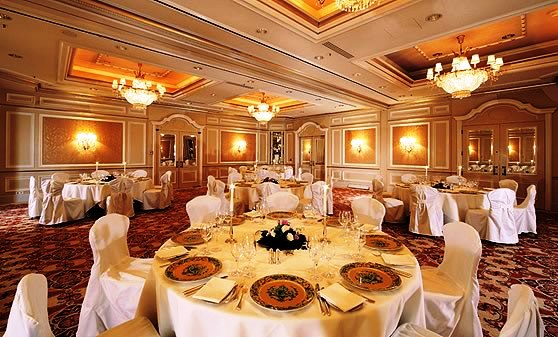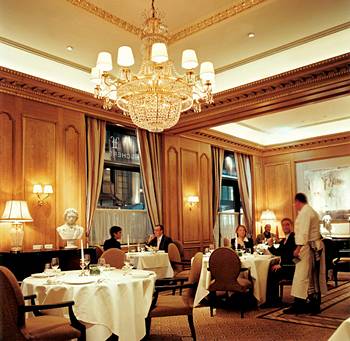 The Regent Lobby Lounge
Relax after a day of sightseeing in our cosy Lobby Lounge featuring plush furnishing and a roaring fireplace. The bar at our Berlin Mitte hotel serves speciality cocktails as well as fine wines and whiskies.
Hours: 2pm-6pm daily
The Regent Afternoon Tea
Delicate, sophisticated and utterly delicious- High Tea at The Regent Berlin is set against the stunning backdrop of Gendarmenmarkt Square. The hotel's TeaMaster Gold offers a mouthwatering selection of bite sized sandwiches, tantalizing mini tarts, fresh scones with jam and cream, and your choice of freshly brewed tea or coffee.
Hours: 2pm-6pm daily
The Regent Summer Lounge
The Regent Summer Lounge is another corner of this elegant hotel that rewards visitors. Located in the peaceful inner courtyard adjacent to the Lobby Lounge, this enchanting area is complemented by the delicate and flavourful selections of our creative menu. Savour the perfect presentation of each culinary creation.
Featuring only the freshest of ingredients, the innovative menu offers a tempting selection of small plates, salads and mouth-watering pasta dishes prepared by Chef de Cuisine Christian Lohse and his top kitchen team. Lounge-like furniture and lush greenery create the feeling of dining in a secluded sanctuary. Hours: 10am – 10pm (daily during the summer)
The Regent Bar
This bar offers a relaxed setting for any social gathering, from afternoon tea to evening cocktails. We serve an extensive selection of premium beverages, including boutique rare whiskies and fine wines.
Hours: 11am-1am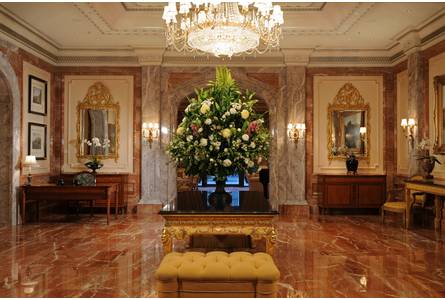 Luxury Berlin Hotel in City Centre
Our Berlin Mitte hotel is situated in the heart of the city and offers a perfect view of the Gendarmenmarkt, one of Europe's most beautiful city squares. The most important museums, numerous luxurious boutiques, the famed Friedrichstrasse shopping mile and several popular sights, including the Brandenburg Gate, Reichstag and opera, are only a stroll away.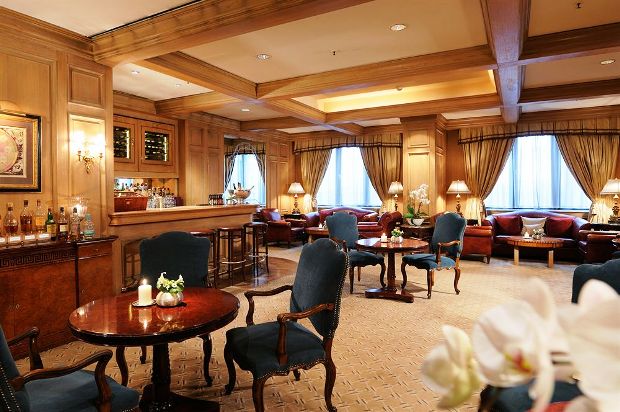 Regent Berlin
Address: Charlottenstraße 49, 10117 Berlin, Germany
Phone:+49 30 20338
http://www.regenthotels.com/EN/Berlin
For more information click the link below