Cape Cod is a popular summer destination in the US. Most travelers swamp the area for wonderful opportunities of experiencing a memorable summer getaway.
It is subdivided into four regions. These are: (1) Upper Cape (2) Mid Cape (3) Lower Cape and (4) Outer Cape. Cape Cod has temperate marine climate. This makes it a perfect destination for a great summer getaway.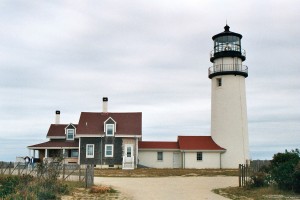 Cape has three main bridges. These are: (1) Sagamore Bridge (2) Borne Bridge and the (3) Cape Cod Canal Railroad Bridge.
The Upper Cape portion of Cape Cod includes towns nearest to the bridges leading to the Cape. The Mid Cape is the business district. Towns located near the elbow of the peninsula make up the Lower Cape region. Towns located at the end of the peninsula composed the Outer Cape. Most of Cape Cod National Seashore is also located here.
Cape Cod is truly a unique place. Even its climate seems to be different from the climate of the inland. The weather is a few degrees cooler during summer and fewer degrees warmer during winter.
Cape Cod is well known for its exceptionally mild fall season. This is called Indian Summer. This period brings a large number of visitors to the Cape.
There are several ways to get ionto the Cape. If you are traveling by car, and coming from Boston, you can use the either the route going to Sagamore Bridge or Borne Bridge.
If you are traveling by bus, the two bus lines you can take are: (1)Plymouth and Brockton Street Railway and (2) Peter Pan Bus Lines. The Plymouth and Brockton Street Railway serves most of Cape towns. On the other hand, Peter pan bus Lines only serves towns Borne, Falmouth, Barnstable and Hyannis.
Categories: Abacos, Cape Cod, Massachusetts, USA
Tags: Beach Vacation, Cape cod, Family vacations, Romantic getaways, Shopping, sightseeing, vacation