Barbados is a tiny little island in the outer reaches of the Caribbean region, and is in fact situated the farthest into the Atlantic Ocean than any other Caribbean nation. The island is just 166 square miles in size but home to 285,000 people, making it the most densely populated country in the Caribbean. A group of Amerindians first populated Barbados during the 4th century CE, and in the 13th century CE the Caribs made their way from South America. Unfortunately, the latter part of the 16th century brought violence and conflict to the island paradise.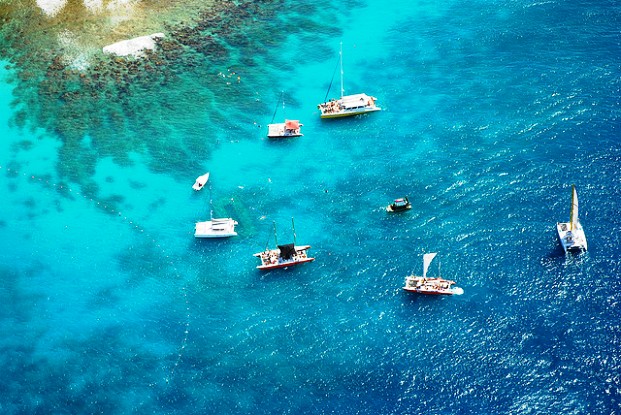 Barbados makes it's first appearance on a Spanish map in 1511, and it seems the explorers simply plundered the island of all human inhabitants and anything edible. Those who were taken hostage were eventually sold into slavery, and those who managed to escape fled to other nearby islands. After everything of value was either killed or taken, the Spanish moved on without laying claim to the island. Perhaps they deemed it too small an isle to be worth seizing. Afterwards, while on their way to Brazil in 1536, the Portuguese came upon Barbados. They too left the island unclaimed, and only stopped to release a few wild hogs as a future meat supply.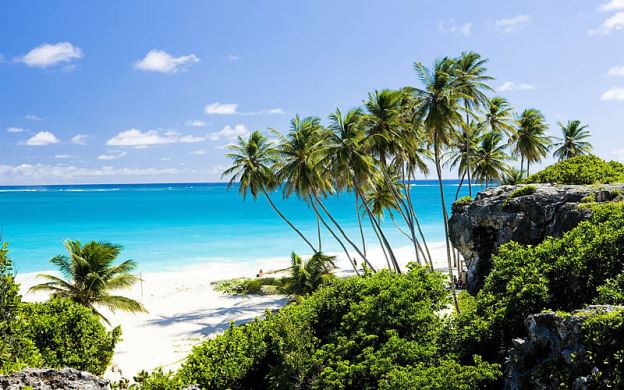 The English finally set foot on Barbados in 1624, and they did take possession of the land. Just two years later permanent settlements were established, and a colony was born. During the tumultuous colonial years when France, England and Spain were all battling over ownership of various Caribbean islands,
Barbados was the only island that did not change hands between the three European powerhouse nations. Thus, from 1627 right up until their independence in 1966, Barbados has been under British governance.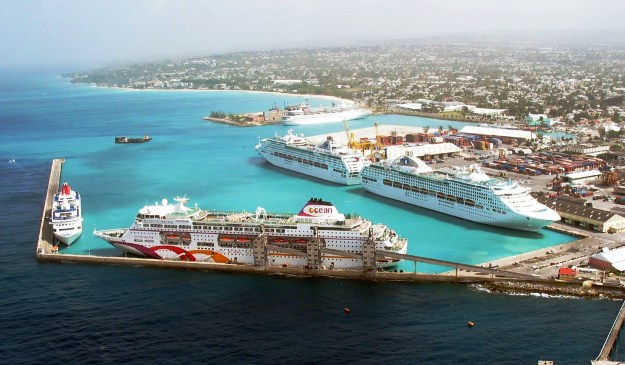 With such a long period of national stability and economic support, Barbados has grown into a nation with integrity and value. For example, the country has a very high rating on the Human Development Index (.793). The Human Development Index is a "comparative measure of life expectancy, literacy, education, and standards of living." Of course, such a statistic is not a justification of the wrongs committed in past centuries. It is simply a measure of how the people of Barbados have taken control of their nation and provide a healthy society for their families.
Barbados lies just outside of the Atlantic hurricane belt, but enjoys a tropical climate. There are two seasons on the island: wet and dry, but both are warm. From December to May the temperatures are a lovely 70 to 88 degrees Fahrenheit and rainfall is minimal. From June to November it is slightly warmer, but much wetter. In fact, most of the annual 40 to 90 inches of rain fall during the months between June and November. How else would the vegetation be so lush?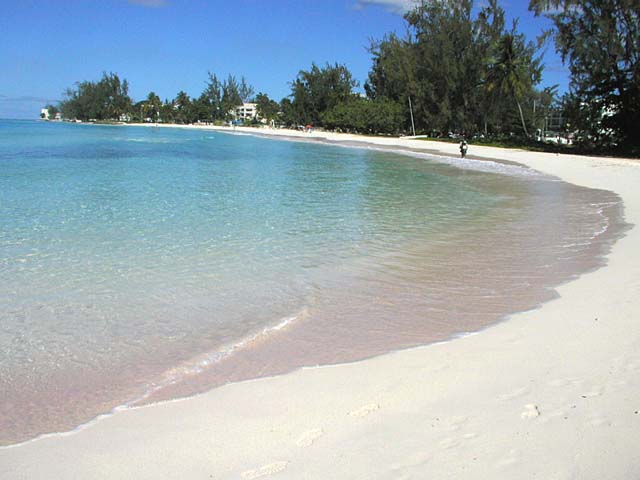 Fast Facts about Barbados
Arrival
The Grantley Adams International Airport is around 13 kilometers outside of the capital city Bridgetown in the south-eastern part of the region Christ Church. There is a regular bus transfer with around 45 minutes drive to Bridgetown. Taxis are available all day.
Bus and Taxi

Serving most of the island's population, Barbados public bus transport services operates from 6am till midnight. Bridgetown is the main inter- section. The fare to any part of the island is BBD$1.50 per ride. Taxis do not have a taximeter, but there are set prices for the usual journeys. It is recommended to ask about the price in advance.
Business Hours
Shops in Bridgetown are open Monday to Friday from 8:30am to 4:30pm and 8:30am to 1pm on Saturdays. Malls, out-of-town shops and boutiques usually open from Monday to Friday 9am to 5pm and 9am to 2pm on Saturdays. Most shops are closed on Sundays, although some supermarkets and convenience stores remain open.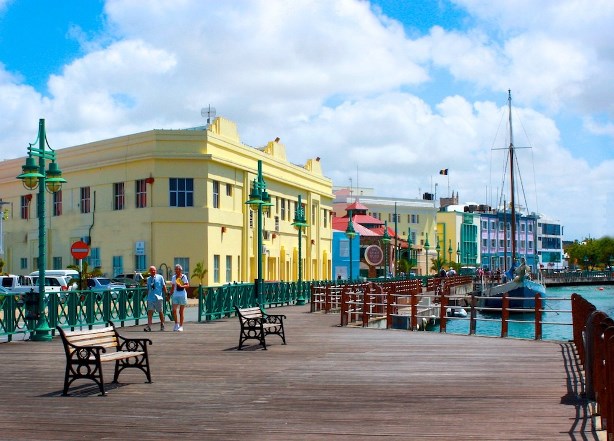 Car rental
A valid international driving license is required for renting a car in Barbados. A temporary permit (Barbados driver's license) can be obtained with a national driver license for BDS$ 10. Formalities will be dealt with by the incoming agency, the car rental company or a local police station. The driving license can also be obtained from Germany.
Currency
The Barbados dollar is pegged to the US dollar at an exchange rate of BDS$:US$ about 2:1.
Common credit cards are accepted in most shops, restaurants and hotels. Cash can also be withdrawn in BDS$ from ATM machines at banks with most credit cards. Most businesses accept travelers checks, pounds sterling, Canadian and US currencies as a means of payment.
Dress Code
Dress yourself for the warm tropical climate: shorts, T-shirts, wraps and sun dresses would be your best bet for daytime wear and "elegantly casual" wear for evenings. Bear in mind that swimwear should be kept for the beach and suitable attire should be worn when going shopping or dining out.
Drinking Water
The Barbados Water Authority, a Government statutory corporation, is the sole provider of water services. The water service in Barbados is reliable and the water supply is safe and refreshing to drink.
Electricity
The local voltage is 115/230 volts 50 cycle. Many hotels provide converters for European or Asian appliances. North American appliances will not need converters.
Language
English, although the Bajan dialect can be heard all around the island.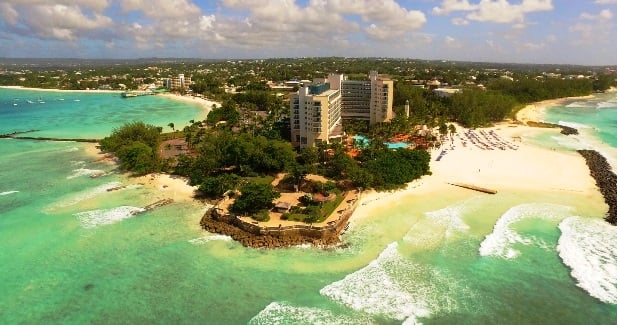 Medical Services
Offering the hightest standard of care in the Eastern Caribbean, Barbados is home to a number of government run health care facilities and private medical centres that are supported by well qualified doctors and nurses.
Barbados emergency services are on call 24 hours a day and can be reached by dialing: Police – 211 and Ambulance – 511
Size & Location
Barbados is the most easterly of the Lesser Antilles, 430 square kilometres in size, divided into 11 parishes and with a population of 280.000.
Taxis
Taxis do not have a taximeter, but there are set prices for the usual journeys. It is recommended that you ask about the price in advance or negotiate with the driver.
Telecommunications
Barbados has a modern telecommunications infrastructure with the latest in digital technology and fiber optics systems including international direct dialing, facsimile transfer and satellite telecommunications which allows for the efficient transmission of electronic data. Internet and e-mail services, as well as express mail and courier delivery, are also available. The international direct distance dialing code for Barbados is (1-246), followed by a seven digit local number.
Time Difference
The time difference to the MEZ is in the winter 6 hours and in summer time 5 hours. Barbados has no change in summer and winter time.
Visa
To enter Barbados, all visitors must have a passport and a valid return ticket. A visa is not required for visitors from Germany, Austria or Switzerland, citizens of the Caribbean Community, the United States, Canada and the United Kingdom. Visa requirements should be asked after at the embassy.
Weather
Barbados enjoys about 3,000 hours of sunshine per year, or eight to nine hours per day. Average temperatures lie between 21 and 26°C. Nights are only slightly cooler. Nor is there much difference between the seasons. However, from June to October one should be prepared for liquid sunshine, as the Bajans experience brief rain showers.
Visit the Barbados Tourism website
Save
Save