Beijing China – a Forbidden city
Beijing, the Capital of Republic of China, formerly called Peking, Beiping, Dadu, Jingcheng, and Yanjing in different periods of Chinese history; has become one of the famous tourist destinations in the world. It is a home to nearly 14 millions people, with high rise building, International hotel and extensive suburbs. The modernization process is rapidly taking place. In contrast, Beijing is also a city covered with wide Chinese culture and historical interest.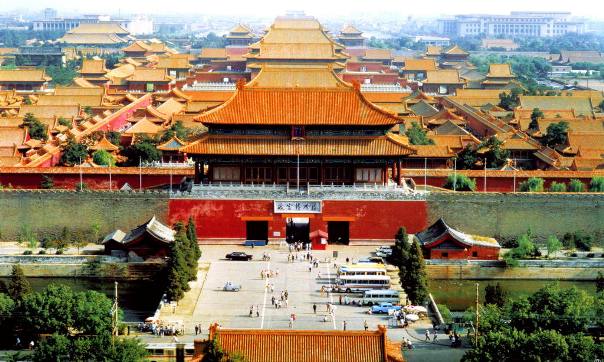 Things to do in Beijing:
1. The Forbidden City
Visit The Imperial City called Gu Gong in Chinese – must not miss for those visited Beijing. It is one of the best preserved ancient buildings in China. It lies in the heart of Beijing.
For about 5 centuries, Forbidden city, with more than 9000 rooms, has been home to more than 20 great emperors and their families during Qing and Ming dynasties who lived in isolated but luxurious lifestyle and also where emperors lived and ran the administration and ruled the country. For more than 500 years the city was forbidden to the world to enter, except the emperor, his family and court official and selected servants. And now Forbidden City is opened for public!
The Forbidden City was constructed in early 1400s by the Ming Emperor, Yong Le. Upon visiting Forbidden City, one will get idea of how the Emperor and his family lived, surrounded by courtiers and retainers. In addition you can also see the traditional Chinese architecture clearly and amazed with the treasures of the imperial family and its court. It is said that Forbidden City is one of the world-famous palaces, which include the Palace of Versailles in France, Buckingham Palace in England, the White House in the U.S. and the Kremlin in Russia. It is also claimed to be the largest palace complex in the world.
Categories: Abacos, Asia, Beijing, China
Tags: Beihai Park, Beijing, China, etraveltrips, Forbidden City, great wall of china, Historical site, Mao Zedong, Museums, National Monuments, Peking University, sightseeing, Summer Palace, Temple of Heaven, The Summer Palace, tiananmen square, vacation