Visiting exotic Madagascar
Visiting Madagascar, a huge island in the Indian ocean, can bring you tons of pleasant experiences and impressions. This short travel guide presents the most interesting attractions and sights available in the country. The fourth-largest island in the world is famous for its unique ecosystem that formed when it separated from Africa 165 million years ago.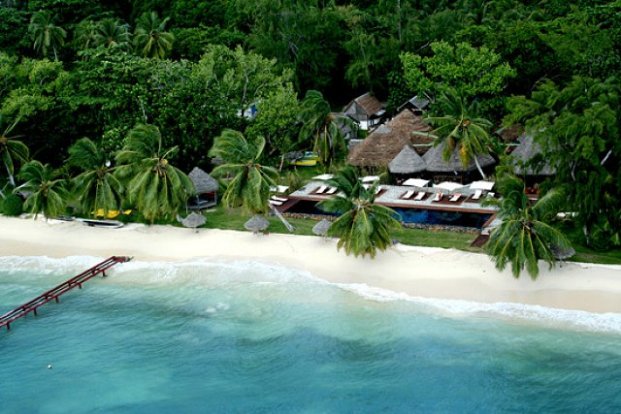 Endless rainforests once covered most of that island, but over the past 40 years the forest has been wiped out completely for firewood and for agricultural purposes, supporting the ever-growing population. Despite this, Madagascar island is still known for its tremendous biological diversity. When the island broke away from Africa, there were created the conditions for the evolution of animals and plants without outside influence.
Madagascar is the only place on the earth, where Africa meets the Oceania, where the refined French culture is superimposed on the ancient traditions, which came here from Indonesia.
The island between Africa and Asia is a true reserve country in the Indian Ocean. Madagascar is known for deserted areas, green-red hills, miles of beaches, where you will not meet a living soul, and forests filled with flowers. Altipyano landscapes, the jungle of the Amazon, the Congo or the Philippines, Kenya's savanna, coastal islands of the Caribbean Sea, the Sahel desert and the orchids of Thailand can be found here, in Madagascar.
Malagasy people themselves believe that Madagascar is and the smallest 'continent' on our planet. The right to call Madagascar a continent is stressed by its originality. Today, Madagascar is a vast natural museum of paleontology.
The Central Highlands of Madagascar are an elevated area of the country. There are many extinct volcanoes, mountains, hills, valleys and rivers. The Central Plateau extends from south to north. The highest peaks are located in the north. The center of the country is known for its large ponds and rice fields. Lake Alautra is the habitat of various birds. Lake Mantasoa is surrounded by large pine forests and banana plantations.
Categories: Abacos, Africa, Madagascar
Tags: Adventure Travel, Africa, Andasibe, Asia, Beach Vacation, Caribbean Sea, eco tourism, Eco Travel, etraveltrips, Indian Ocean, Madagascar, Mozambique Channel, Philippines, travel