Best Beaches on the Romantic Caribbean Island of St. Maarten
There are thirty-seven beaches on the beautiful Caribbean island of St. Martin/St. Maarten with locations almost evenly divided between the French and Dutch owned sides of the area. Although both languages are "officially" used, English is almost universally spoken. The American dollar is the currency of choice on the Dutch side of the island.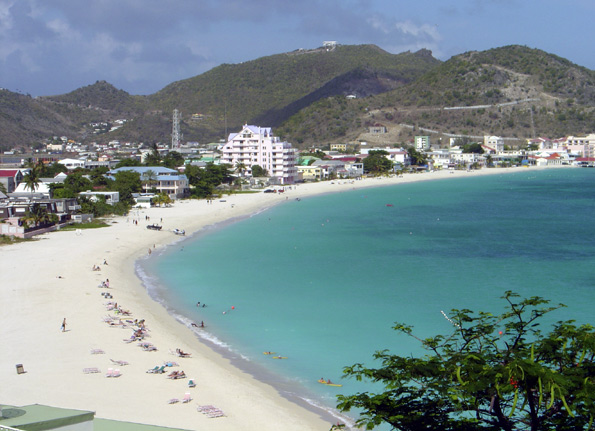 Euros are the accepted currency on the French side, though you do not have to buy Euros as restaurants will exchange the bill into U.S. dollars.
It would be wise to have a master or visa card with you as many restaurants do not accept other types of credit cards.
While most credit card issuers will assess fees as high as 3% for charging internationally, there are few that do not assess a foreign currency at all. It may be worthwhile for you to get one of those cards if you are planning to spend a lot on your visit.
Regardless of which side of the island you choose to reside on during your vacation, there is sure to be a lovely ocean front villa that will accommodate your every need. The spelling of your lodging will let you know which side of the island you are on. For the Dutch half, you will be staying in a St. Maarten villa, while the French might insist it is better known as a St. Martin rental.
The activities featured at the various beaches depend largely on their geographical location. Because of the location of the island, a vacationer can choose between either Caribbean or Atlantic waterfront vacation rentals.
The east side of the island is the windward side, facing the Atlantic Ocean. This is where windsurfing, parasailing and other sports that require something more than a soft breeze can be found. Orient Beach claims bragging rights on this side of the isle as it is often referred to as the Riviera of the Caribbean.
Categories: Abacos, Caribbean, St Martin
Tags: Atlantic Ocean, Beach Vacation, Beaches, Caribbean, Dutch, Family vacations, Maarten, Maho Beach, Martin, Saint Martin, Scuba Diving, sightseeing, Sint Maarten, ST Maarten