Located on the south east coast of Scotland, Edinburgh is the capital city and home of the Scottish government. Though it is smaller than Glasgow, the population of Edinburgh doubles during the month of August, which is when the city hosts the International Edinburgh Festival.
The beautiful architecture, stunning landscape, deep history and rich culture of this great city make it a fabulous vacation destination. There is so much to see and do for the whole family such as museums, art galleries, Edinburgh Castle, Edinburgh Zoo, parks, theaters, guided tours and much more.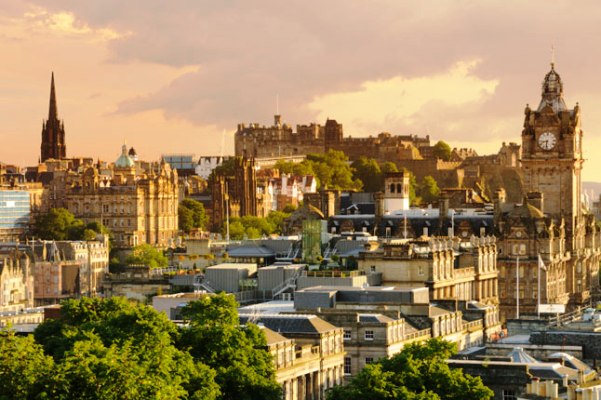 Luxury Scotland hotels are plentiful in Edinburgh, and some names of these luxurious accommodations are The Balmoral, The Scotsman, The Glasshouse and Kew House to name just a few. There are also many other affordable hotel options in this great city, as well as self-catering cottage and apartment rentals. There are multiple options in fabulous locations around Edinburgh, to suit every budget and style preference.
Edinburgh is home to some fantastic restaurants and cafes to suit a vast array of tastes and budgets. World cuisine is authentically served in many niche restaurants around the city, and there is a multitude of establishments that offer the more local and traditional cuisine of the area.
Many cafes and bistros in Edinburgh offer outdoor seating, which is a great way to enjoy Edinburgh's aesthetics during warm summer months.
The many traditional pubs around the city are popular with both locals and tourists, and a warm welcome is waiting for those who choose to enjoy any of these historic establishments. There is a well-established music scene in Edinburgh, and music of many styles can be enjoyed in a number of bars and clubs across the city, including jazz and traditional Folk music. Edinburgh is famous for its nightlife, and there are a number of nightclubs throughout the city.
Another popular form of night-time entertainment are the multiple comedy clubs Edinburgh has to offer. Big names in comedy can be seen at some of these longstanding establishments, and many of the comedy clubs offer open-mic nights for those who wish to entertain with their comedic prowess.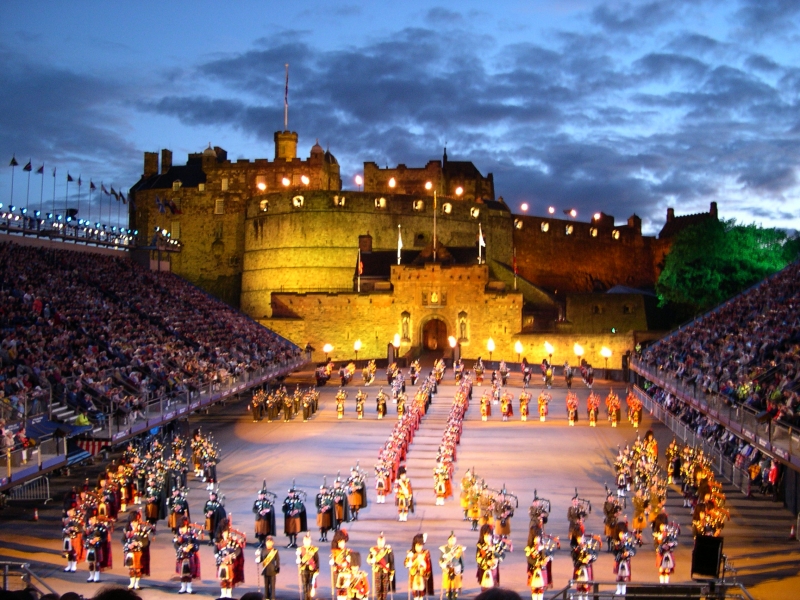 Another popular tourist attraction of the city is the unique shopping experience that Edinburgh has to offer, for all manner of styles and budgets. From big designer names to stylish boutiques and more, this city is a shopper's paradise. With amazing locations such as Princes Street, where shopping and sightseeing go hand-in-hand, to George Street, where an array of sophisticated outlets and hip bars can be enjoyed.
It is easy to see why Edinburgh is a favorite with tourists from around the world with luxury hotels and boutique shops. This amazing city has something for everyone, and is sure to provide lasting memories for all who visit.