Here are some of the best Disney rides
Disney's Magic Kingdom
Big Thunder Mountain Railroad – This is a fun roller coaster.  It's not especially scary so the more adventurous kids will really like it.
Buzz Lightyear – It's like being inside a Buzz Lightyear video game.  How cool.  You get a score at the end, so you can compete with your family and friends.  This is fun for all, but especially the boys.  Based on the Disney Pixar Movie Toy Story.
Peter Pan – another classic ride that has a true Disney magical feel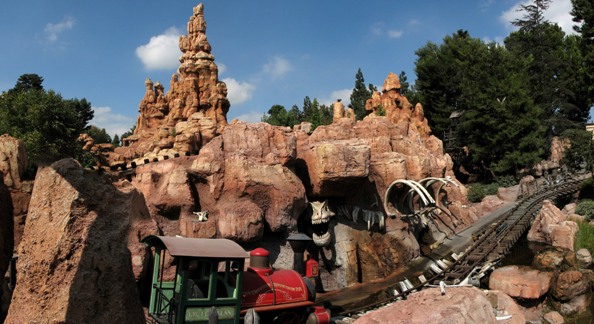 Philharmagic – Very fun 3d show with lots of traditional Disney characters.  Great for all.
Space Mountain – A dark and fast coaster.  A little bit scarier than Big Thunder so it may not be right for the young ones. Classic Disney World.
Cinderellabration – Great for kids, especially the girls who like Disney princesses.
Disney's the Animal Kingdom
Lion King Show – The number 1 must see at this park.  Great show for all.  Based on the Disney movie Lion King.
Kilimanjaro Safari – The other must see.  Ride in a jeep like a real safari. You get to see real animals and chase some poachers.  Good for all (maybe a little scary, but not too bad).
Primeval Whirl – A very different but fun coaster.  Not too scary for the kids.  If they are tall enough, they will probably like it.
Disney's MGM Studios
Tower of Terror – Very scary, but very fun.
Rock n' Roll roller coaster – Same thing.  Fast, scary, fun coaster, but not for the little kids.  Maybe the best roller coaster at Disney World.
Categories: Adamstown, Florida, Orlando, USA
Tags: Amusement parks, Disney rides, Disney World, etraveltrips, Family vacations, Florida, Orlando, travel, travel deals, vacation