It's April 7 and the sun is shining over the city of London. The grass is green, flowers are starting to bloom and spring is officially in the air. When the weather gets good, there are few places with more to offer than London.
Some spring activities to enjoy in the city are: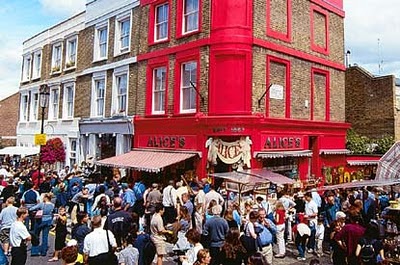 1.    Markets:
The are a number of markets to enjoy in London. Portobello market in Notting Hill is known for its vintage clothes, furniture and art. The colourfully painted houses of this West London street are a backdrop to the merchants that fill the road selling pearls, prints or antique spoons.
Visitors can enjoy a coffee or Hummingbird cupcake as they stroll through the stands to find one-of-a-kind goods.
Borough market located on the south bank of the city is the best place to eat in London on the weekend. Farmers, butchers and fishmongers from outside of London all come in to the city every weekend with their produce. Visitors can hop from stand to stand sampling all of the delicious ingredients available and make their weekly shops, prepare for a dinner party, or just fill their bellies.
2.    Parks:
One of the best features about an urban jungle like London, is that it actually has lots of green space. Hyde Park is located in the centre of the city's west end and goes on for miles. Then there's Regent's park, Saint James Park, Green Park, Holland Park, Embankment gardens, Victoria Tower gardens and so many more. Parks are the perfect spring/summer escape for busy Londoners who spend most of their time cooped up indoors.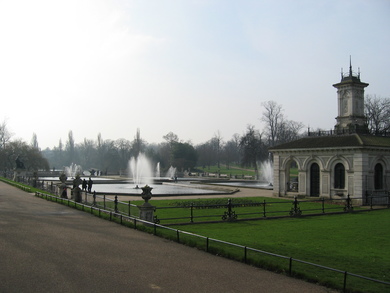 3.    Balloon rides:
What better way to enjoy a spring day than flying over a gorgeous city like London in a hot air balloon? There are a number of hot air balloon companies based out of the counties who offer hot air balloon rides in London. Soar over the city's most famous buildings and explore it in a way you never have.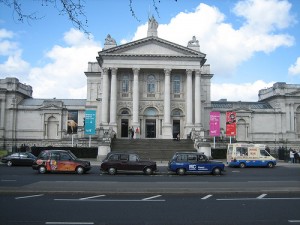 4.    Galleries:
Yes, spending time in galleries means being indoors, but when hoping from one to the other, there is plenty of time to spend outside. London is home to some of the most wonderful art galleries in the world, the trouble is it rains and is grey so much of the year, and we often lose the incentive to go. But when the sun is shining and we're outside walking around anyway, why not pop in to see what's going on in your favourite galleries? After the exhibition you can enjoy a drink in the beautiful courtyards outside so many famous London art institutions, like the Victoria and Albert.
For more information and deals on London click the link below
https://www.etraveltrips.com/eTravelTrips/hotels_list.php?vresort_name=&ifacility_id=&vcountry=&vstate=&vcity=london&search_rosort=search