Baja Mexico is known for its stunning beaches and world-class surfing, but it is also home to some world-class golf courses that are, by themselves, sufficient reason to visit Baja. If you have a passion for golf and beautiful sun-kissed beaches, then you will enjoy a road trip down to Baja to visit any one of these courses. So throw your clubs in the car and get ready to play one, or maybe even all, of these beautiful and challenging Baja golf courses.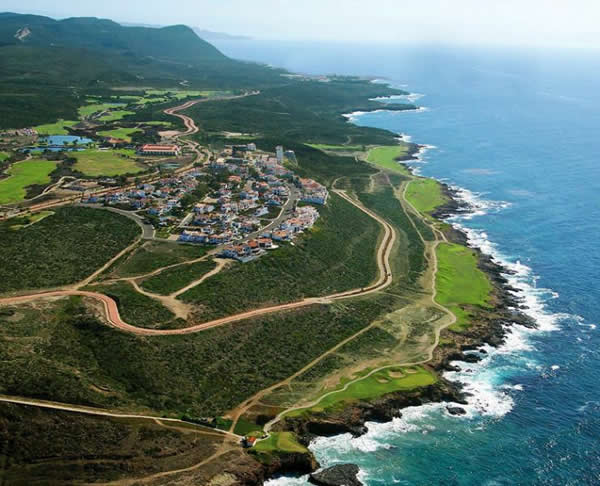 Las Caras de Mexico, San Felipe, Baja
Located in beautiful San Felipe, just south of the U.S.
the border on the Sea of Cortez, this 18-hole golf course offers a challenging course with a stunning view. The course features five decks, three lakes, and 80 bunkers. The fairways and greens are all sewn with seashore Paspalum and SeaDwarf variety grasses. There is a driving range, a full-service clubhouse, and Pro Shop facilities on-site. Lessons are available from certified professionals. The course does offer restaurants but not accommodations. There are, however, several beautiful resorts and hotels a short distance from the course. Reservations are recommended, especially if you wish to golf over the weekend.
Cabo del Sol Los Cabos, Cabo San Lucas, Baja
The Cabo del Sol Los Cabos offers 2 stunning courses. One is the Ocean Course, an 18-hole course designed by the legendary Jack Nicklaus. The course stretches from over a mile along a coastline featuring craggy rock outcroppings and sun-washed shores. The 5th hole and the signature 17th hole are currently ranked among the top 500 Best Holes in the World by Golf Magazine.  The Desert Course was designed by Tom Weiskopf and offers panoramic ocean views from all
18 holes as well as classic desert arroyos. This elevated course offers holes ranging from 4,810 to 7,100 feet. Both of these courses are rated in the top 10 best courses in Mexico by Golf Digest.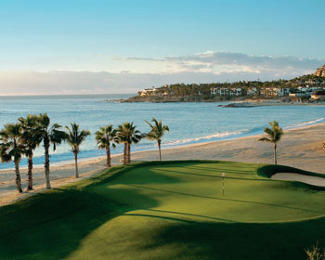 Palmilla Golf Club Los Cabos, San Jose del Cabo, Baja
Just to the east and north of Cabo San Lucas is its sister city San Jose del Cabo. The Palmilla Golf Club Los Cabos offers 3 premier courses, the Mountain Course, the Ocean Course and the Arroyo Course. A 9-hole course, the Mountain Course, covers 3,602 yards. The Ocean Course, also a 9-hole course, is at an elevation of 600 feet offering views of the desert, ocean, and mountains with excellent views of the Sea of Cortez. The Arroyo Course is also a 9-hole course that is set amid centuries-old Cardon cacti and deep canyons. If you are a nature lover, you will enjoy sharing the course with the quail, roadrunners, and hawks that live there. Stay close to the greens, by staying at the on-site resort during your golf vacation.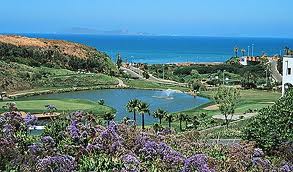 Real del Mar, Ensenada, Baja
The Real del Mar is proof that you don't have to travel far into Mexico to play one of its most beautiful and challenging courses. The course is rated par 72 and offers
18  holes and 6,400 yards, featuring 6 lakes.  The course also offers its own resort so you can stay and play as long as you want. Amenities include a Caddy Master, a fleet of golf carts and a Pro Shop.  Real del Mar is located just 20 minutes from the U.S. border and offers great weekend packages, making it the perfect road trip destination for those who are limited on time.
Before you take off for your Baja golf vacation, be sure and make reservations. This will ensure that you get prime time on the green of your choice. Before you drive to Mexico, be sure to purchase Mexican car insurance online from an A.M. Best A-rated company. This will mean you won't waste valuable time at the border, leaving you more time to golf one, or all, of these premier Baja courses!