At this uninhabited satellite island off St. Croix, a national monument where only 176 of the park's 19,000 acres are above ground, the snorkeling is legendary. The elkhorn coral reef that surrounds two-thirds of the island has extraordinary formations and deep grottoes in crystal-clear waters (think 100-foot visibility) at an average depth of 13 feet. Off Buck Island's northeast end, a meandering snorkeler's trail is marked with explanatory plaques. The park supports all sorts of wildlife, including hawksbill turtles, brown pelicans and more than 250 species of fish.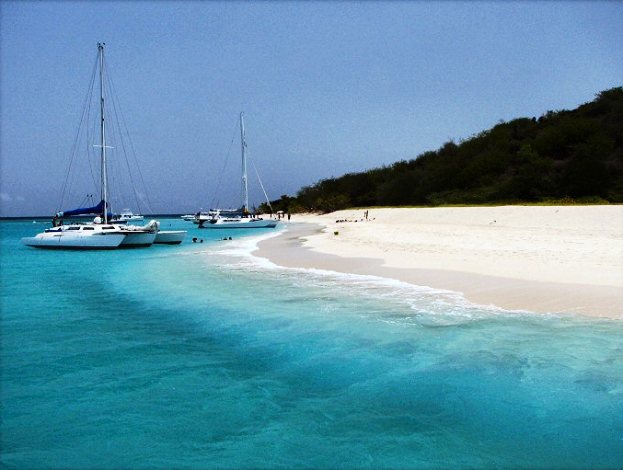 When the Kennedy family visited Buck Island in the 1950s, John F. Kennedy was so enchanted that in 1961, as president, he helped make it into one of the few fully protected underwater U.S. National Monuments; it was greatly expanded by President Bill Clinton in 2001. While Buck Island is considered one of the most important snorkelling sites in the Caribbean, St. Croix is also known for wall diving, satisfying to divers of varied ability. At Salt River Canyon and Cane Bay, lush coral gardens at 30 feet lead to 'The Wall', 2,000 feet deep.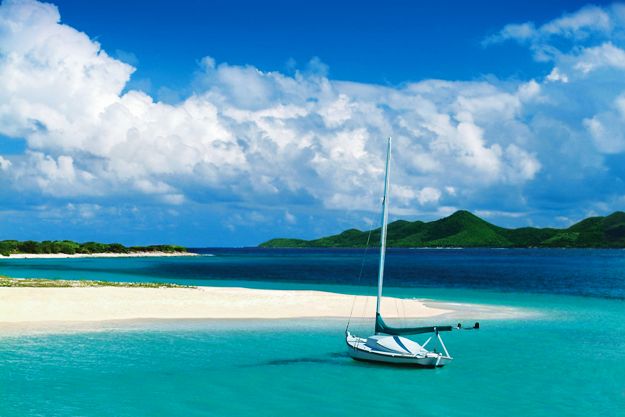 Tours for Buck Island leave from Christiansted, the historic Danish town on St. Croix's northern coast, just five miles away. It's a five-minute drive east to the Buccaneer, a pink palazzo beach resort that was once a sugar plantation.
Though St. Croix is the largest of the U.S. Virgin islands, it's just 84 square miles, and much of it is still rural and dotted with the ruins of old sugar mills. It's worth a drive over to Frederiksted, at the western end of the island, to Blue Moon, a colorful waterfront bistro known for its Cajun-inflected food, fine wine and live jazz on Wednesday, Friday and at Sunday brunch. Order a Cruzan Confusion, made with local Cruzan rum, considered one of the world's best and still distilled on St. Croix.