Mother Nature worked overtime on the rugged Monterey Peninsula, a highlight of the legendary Pacific Coast Highway, the road that follows much of the California coastline. The peninsula is a surf-and-wind-sculpted wonder of cliff-lined beaches, sandy dunes, rocky shores and deep ocean bays. The old fishing town of Monterey, forever immortalised by Nobel Prize-winning novelist John Steinbeck, remains the peninsula's biggest draw. Every September, it hosts the Monterey Jazz Festival, a huge three-night affair that attracts more than 500 greats from around the world and is the oldest ongoing jazz festival in the nation.

Once famous for whaling and sardine canning, Monterey was also California's first capital and retains more than 40 buildings built before 1850. Today, Monterey's most popular attraction is the world-class Monterey Bay Aquarium on Cannery Row, the alley of sardine canneries that thrived in downtown Monterey in the 1930s and '40s and the setting for John Steinbeck's 1945 novel Cannery Row. The hard-luck world he describes has vanished (most of the canneries closed by mid-century due to overfishing), replaced with shops and restaurants that make for an enjoyable stroll.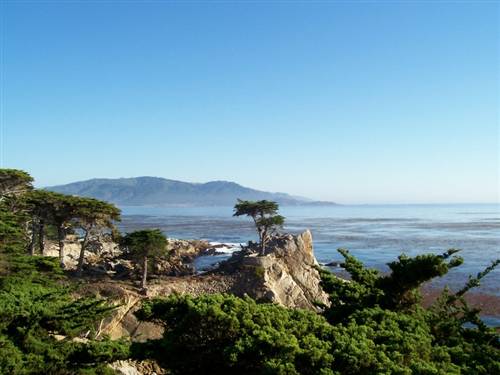 Nearby Salinas and its surrounding landscape (sometimes referred to as 'Steinbeck Country') was the birthplace and early home of John Steinbeck, best known for his 1939 classic The Grapes of Wrath. Here you'll find the National Steinbeck Center's exhibits linking his life with his literature, and frequent showings of films based upon his novels.
Considered by many to be the most thrilling, beguiling and breathtaking golf course on the face of the Earth, Pebble Beach's ocean-hugging links are sacred ground for golfers. Now part of a trio of championship courses that includes Spyglass Hill and the Links at Spanish Bay, Pebble Beach opened in 1919. In the late 1940s, crooner Bing Crosby brought his pro-am tournament here, the 'clambake' that evolved into the AT&T Pebble Beach National Pro-Am, played on Pebble, Spyglass and the nearby Poppy Hills courses during the second weekend of February.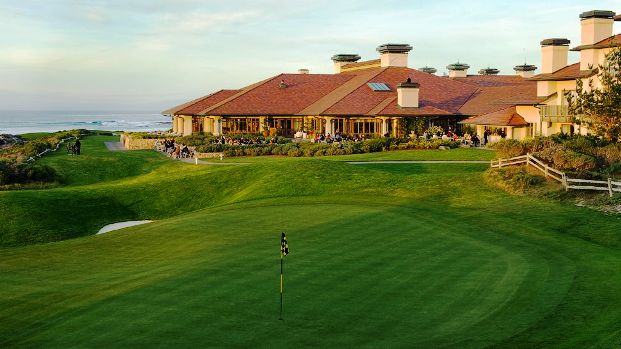 The refined elegance of the Lodge at Pebble Beach offers the ultimate in holy-grail golfing convenience. Its 161 rooms have working fireplaces, and many skirt the right flank of Pebble's 18th fairway, within earshot of the Pacific's crashing waves. Also hugging the coastline is the more modern Inn at Spanish Bay, with 269 palatial rooms that feature antique furniture and splendid marble showers.
Non-golfers can enjoy the legendary 17-Mile Drive, a private toll road connecting Monterey to its peninsular neighbour, Carmel. A microcosm of the coastline's romantic beauty, dotted with ocean-sprayed outcroppings where harbour seals and sea lions laze, the winding drive also takes in man-made marvels like multimillion-dollar mansions.