Soak up the sun in Santa Monica & Venice Los Angeles, California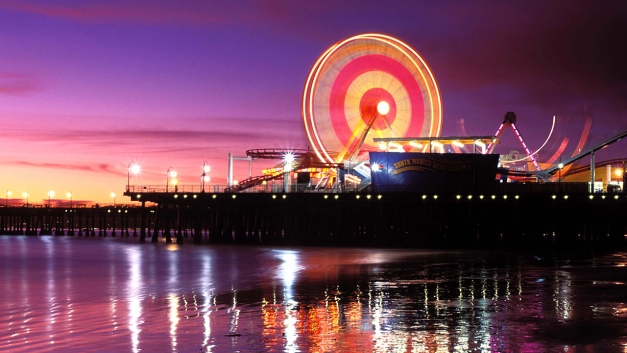 This is the prototypical California beach moment: you're in your shorts and flip-flops, standing on a street with palm trees and clear blue sky overhead. Scantily clad nubile young things zip past on Rollerblades. Nearby, gently breaking Pacific Ocean waves lap on to the glistening sandy shore. Across the street, a café overflows with tanned patrons, shaded by a canopy of bougainvillea. And you think: "It's January!"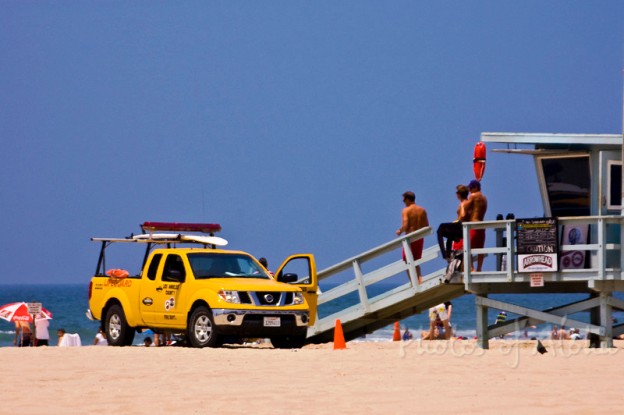 Welcome to Santa Monica. An incorporated city since 1907, bounded by lumbering Los Angeles on one side and the big blue sea on the other, L.A.'s beach community is no longer the sleepy, shambling, relaxed resort town it once was. But the flat streets of Santa Monica are still perfect for walking, jogging, biking or taking in the sun once the morning fog lifts.
The Third Street Promenade, once a somewhat shabby outdoor mall—also one of the first in the country—is now the very model of 'new' urban spaces, and one of Southern California's favourite gathering places with its shops, cafés and film theatres. While undeniably a pleasant place to stroll, you'll also want to head to historic Santa Monica, well preserved and at its best at the world-famous Santa Monica Pier. A beloved institution since 1909, it boasts a collection of classic carnival rides, seashell souvenir shops and, best of all, a genuine 1930s all-wooden merry-go-round that's likely to be familiar to anyone who has seen The Sting.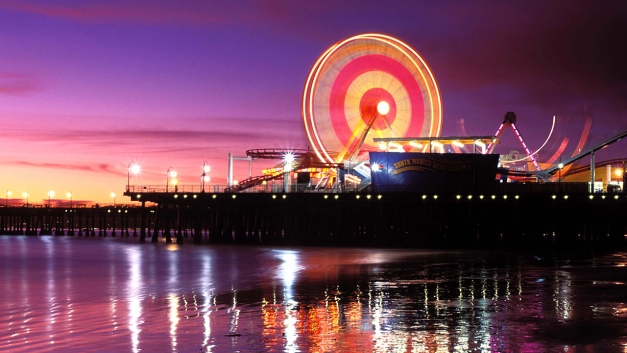 A few blocks away you may run into West Side celebrities such as the Hanks-Wilsons and the Spielbergs at the upscale boutiques along Montana Avenue. The highly touted farmers market on Wednesdays and Saturdays brings out local amateur and professional chefs (some of whom put on special cooking demonstrations), searching out the best in organic, seasonal produce in colours and varieties you didn't know existed.
Categories: Abacos, California, Los Angeles, Newport Beach, Santa Monica, USA, Venice
Tags: Adventure Travel, Balboa Park (San Diego), Beach Vacation, California, City Vacations, Family vacations, Long Beach, Los Angeles, Los Angeles Marathon, Los Angeles Times, National Weather Service, Santa Monica, Shopping, sightseeing, Southern California, Venice