Cap Cana is a 8,600-acre development, that overlooks three miles of fine, white powder-like sandy beaches and it sets in a series of coral limestone bluffs from the coast to 200 feet above sea level with magnificent views of the Caribbean Sea. Cap Cana is located on the most eastern part of the country, perfectly communicated by the Punta Cana International Airport, which is only 10 minutes away and has direct flight services from the USA, Latin America and the most important European cities.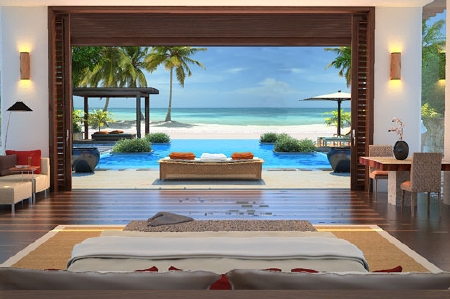 Cap Cana will include three Jack Nicklaus Signature Golf Courses, the biggest marina in the Caribbean with over 1,000 slips accommodating yachts of up to 250 foot (the only full service marina in a 400 kilometer radius between the Turks and Caicos and Puerto Rico), elegant boutiques and restaurants located in charming scenarios, with white sand, clear blue beaches, world-class spas, swimming pools and tennis courts, scuba-diving, polo and riding fields, among others. Come and enjoy all the facilities that makes Cap Cana a way of living the Caribbean.
Amenities
Marina Cap Cana
Marina Cap Cana will be the largest world-class mega-yacht marina in the Caribbean and the only one between Nassau and Puerto Rico with a total area of approximately 370 acres (1.5 million square meters) capable of docking yachts over 150 feet.
In its first phase of construction this protected harbour basin with 182 slips will accommodate yachts up to 250 feet and will offer a first class service to satisfy the most discerning boater. When complete, there will be room to dock over 500 vessels and will feature several miles of man-made canals and waterways and a number of islands and inlets to accommodate residences with private docks. Grand Canal Marina is located just off the Mona Passage which is one of the world's top 5 fishing grounds.
The Caleton Beach Club & Spa
The Caleton Beach Club & Spa design concept is of a Caribbean beach village that evokes the tropics and the
Caribbean culture
. The club will feature a large swimming pool carved into a coral next to the Caribbean Sea and the Spa will offer a variety of massage treatments and services.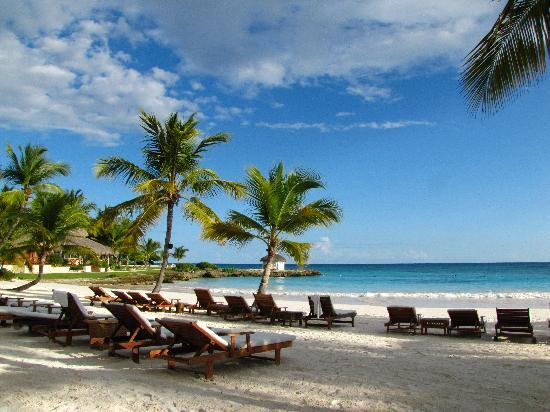 The facilities include: Beach Palapa with an outdoor grill dining and beverage service, Men's and Women's Locker Rooms, Fully-equipped Snorkeling and Scuba Center, A unique Swimming Pool on the coral coastline, Fitness Center with cardio vascular, free weights, and strength training equipment and an international spa facility for members.
Yachts Club
Cap Cana will have a number of yacht club options including a Super Yacht Club, Fishing Clubs and Sailing Clubs. The facility will provide Yacht Club Members and their guests with a Commodore and Admirals Club Lounge with multiple screen TV's and monitors, nightly entertainment, men's and ladies locker room, game room, business centre, weather station tracking monitors and a yacht retail shop and general shop.
Ecuestrian Club
The Ecuestrian Club will feature a championship polo field, boarding stables, dressage and show jumping arena, players lounge, and clubhouse with men and women's locker facilities, 3 cross country trails meandering throughout Cap Cana with different levels of difficulty.
Tennis Club
Championship clay and grass courts and one Tournament stadium court will be features in this Tennis Club for both the professional and amateur. The facilities are planned to include a fully-stocked Pro Shop, Tennis Academy, Children's Day Care Center, snack bar, squash court, men's and women's locker rooms and a card room.
Resort Beach Club
The Resort Beach Club will include a beach side BBQ area, restaurant/bar, changing facilities, pool, snorkeling, jet skis, sailing, windsurfing, clubhouse and a wide variety of activities and games for children of all ages.