Costa Rica a green tourist destination
Considering a romantic or family Costa Rica vacation? You're choosing one of the best tourist destinations in the world. Costa Rica has been called the Hawaii of Central America. A Costa Rica vacation is full of beauty, lush foliage, many wildlife surprises, incredible lakes, rivers, and waterfalls.
Activities on a Costa Rica vacation include bird and butterfly watching, surfing, deep sea fishing, scuba diving, tree top (canopy) tours, four wheeling, snorkeling, shopping, hiking, river rafting, horse back riding and casinos. On a Costa Rica vacation you'll find pristine beaches, tropical jungles, clear blue skies, high mountain rain forest, and tropical sun. That's why Costa Rica was aptly named 'rich coast' by Christopher Columbus in 1502.
Nature is Costa Rica's green card. Wildlife diversity and exceptional landscapes merge in a long list of untouched lands and protected areas that will get you involved in as many Costa Rica expedition activities and adventure sports as you can imagine.
Costa Rica is unusually blessed by the diversity of its butterflies. There exists about 20,000 butterfly species worldwide. Of these, about 1,000 or 5% can be found in Costa Rica.
With more than 850 species of birds, all found within a tight geographic area, Costa Rica offers birders of all levels of expertise an unrivaled bird watching experience. Birders out on the trail in Costa Rica's forests should keep an eye out for mixed flocks foraging on certain types of food, especially fruit, in the forest canopy.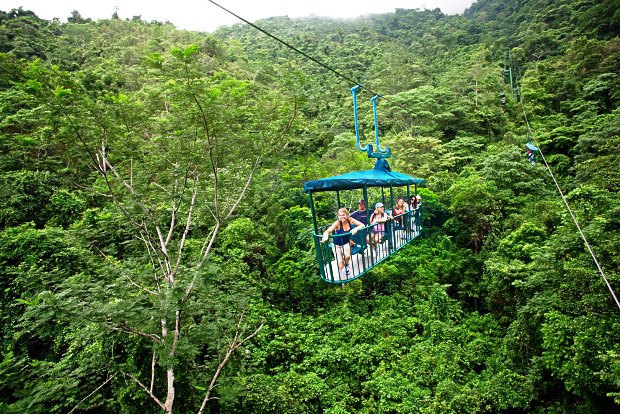 Costa Rica is home to roughly 150 species of amphibians, some of which are extremely colorful and exotic. There are tree frogs, which spend their entire lives above the forest floor, breeding in the water of tank bromeliads or in holes in the trunks of trees. Others, like the poison-arrow frog, are exuberantly colored, ranging from bright red with blue or green legs to bright green with black markings. There are over 200 species of reptiles in Costa Rica. The 14 turtle species include both marine and freshwater varieties. The largest of the marine turtles are leatherbacks. Their shells are up to 5 feet and they weigh upwards of 800 pounds! Marine turtles climb up sandy beaches to lay their eggs, a spectacular sight because it happens en masse.
Categories: Abacos, Central America, Costa Rica
Tags: Central America, Christopher Columbus, Costa Rica, eco tourism, Eco Travel, green travel, Recreation, Sea turtle, travel, Travelogues