Belo Horizonte ('beautiful horizon' in Portuguese) is Brazil's third largest metropolitan area. However, unlike most South American cities, Belo Horizonte city does not focus primarily on tourism and attracting tourists, which makes it a relatively peaceful and quiet city that is neither overcrowded nor too noisy. Belo Horizonte city benefits from excellent climate, as a result of its elevation and the surrounding mountains.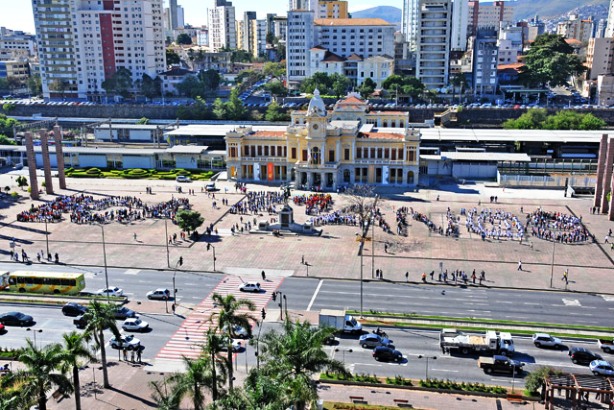 There are a lot of things to be seen and done in Belo Horizonte city. In spite of its fairly recent history as a metropolis, Belo Horizonte is a leading cultural center, with many universities, museums, libraries and sports centers. If you are interested in culture and architecture, you should know that Belo Horizonte city is home to a great number of significant cultural landmarks. Brazilian contemporary architecture is expressed in various buildings, from churches, cathedrals and museums to soccer stadiums, universities and campus buildings.
As far as entertainment is concerned, tourists to Belo Horizonte city are presented with a wide range of options. The city's entertainment opportunities are so diverse and varied that they can meet even the most demanding tastes and preferences. Brazil is said to be the country where there is fun for everyone, and Belo Horizonte city is no exception to this rule. For art lovers, there are a lot of theaters, museums, photography, art and sculpture displays to see, most of which are hosted by the Palacio das Artes. The International Theater Festivals organized in Belo Horizonte city every two years is a very popular event that attracts many tourists, both Brazilians and foreigners.
Everyone has heard of the famous Brazilian carnivals, the kind of events that take a distinct form that no other festival in the world has. As you can imagine, Belo Horizonte city has its own carnival, and this is the time when most tourists travel to Brazil. The Belo Horizonte carnival is everything you could expect from a Brazilian carnival, that is enjoyment, parades, costumes, masquerading, samba dances and competitions, and a whole lot more.
The hospitality of the country is proverbial, and this is yet another strong point of Belo Horizonte city. There is a lot more to this city than just carnivals, artistic and cultural productions or sports events. The city's nightlife is not to be overlooked either. In fact, Belo Horizonte city nightlife is among the most exciting in Brazil. The famous Savassi region is home to the best of the city's nightlife, as well as to some of the finest restaurants in the city, where you can try both traditional and international cuisine.
In conclusion, Belo Horizonte city is an attractive tourist destination, and for good reason. The city may not be as popular as other metropolitan areas in Brazil or in the world, but it is certainly worth visiting. However, before packing your bags and heading for the beautiful Belo Horizonte, it is advisable that you learn everything about the city that might interest you as a tourist.