Great excursions in Bermuda
Bermuda is a lovely place to visit. King's Wharf, the port the Norwegian Breakaway stops at, is an exciting place for shore excursions during your cruise vacation.
Snorkel Park may be the most well-known of the options in King's Wharf, as an amazing snorkeling beach with lots to offer. You enter this white sand beach through a limestone tunnel to find sunken cannons and other underwater treasures. Designed primarily for families, this beach is worth a visit for the snorkeling alone. During your cruise shore excursions, be sure to stop in and enjoy it!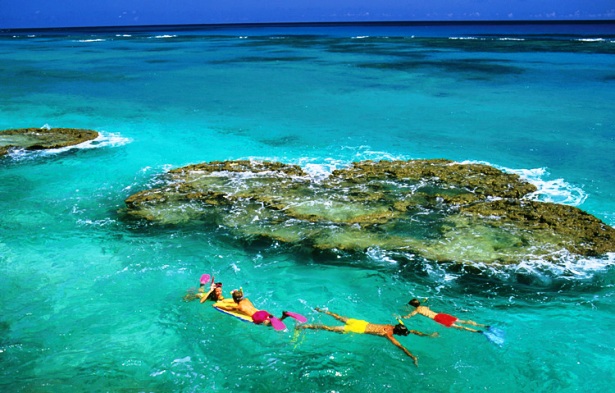 However, if Snorkel Park doesn't suit your fancy, there are many other places to go when your cruise stops over in Bermuda. For example, there's the Bermuda Maritime Museum, a place detailing 500 years of history and culture. Featuring exhibits such as "Bermuda's Defense Heritage"; dedicated to defense fortifications, military forces, war vets and "Shipwreck Island"; telling the story of Bermuda's discovery, colonization and settlement through shipwrecks. Most excitingly, the dolphins for Dolphin Quest may be viewed here.
Dolphin Quest is swimming with Dolphins – splashing around in the water with the 'puppies of the sea'! Get up close and personal with these adorable sea creatures and enjoy playing with the most intelligent animals in the sea. Add to the fun of cruising by experiencing this one-of-a-kind adventure as well!
If you enjoy artwork, bring some sophistication to your cruise stopover with the Bermuda Arts Center at Dockyard, featuring works of art by artists such as Lynn Morrell, Chesley Trott, Jonah Jones, Julie Hastings-Smith, Angela Gentleman and Suzie Lowe. These resident artists are often available to chat about their work, and enjoy doing so with visitors. Another artistic stop, the Bermuda Clayworks is a full-time production pottery and ceramic arts gallery. It offers many masterpieces on display, and the gift shop is filled with treasures.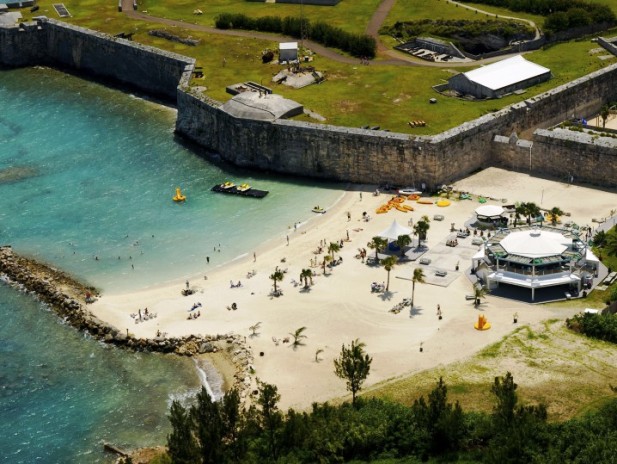 Categories: Abacos, Bermuda, Caribbean
Tags: Adventure Travel, Beach Vacation, Bermuda, Bermuda Triangle, Caribbean, Cruise ship, Glass, Jonah Jones, Romantic getaways, snorkeling