Chesapeake Bay is the largest estuary on the continent of North America, and its Eastern Shore owes its renown to miles of wetlands, coves and quaint waterfront towns. The triangle formed by Easton, Oxford and St. Michaels is the area's most popular destination, a charming enclave of pre-Revolutionary and Federalist houses.

Browse the antiques stores in Easton, the unofficial capital of the region, before traveling to Oxford, one of the best-preserved colonial settlements in the country. Check in at the Robert Morris Inn, which dates back to 1710 and is where James Michener wrote parts of his novel Chesapeake.
A ferry links Oxford to the Victorian shipping village of St. Michaels, where the 1879 Hooper Strait Lighthouse stands vigil. The Chesapeake Bay Maritime Museum, at Navy Point, has a working boatyard, where you'll find expert builders restoring historic vessels. Head next door to the Crab Claw for hot, spiced Maryland blue crabs (Michener declared them "the best food under the sun").
St. Michaels is also known for the bay's most special getaway, the romantic Inn at Perry Cabin Inn at Perry Cabin, an 1816 manor on the banks of the Miles River. At once elegant and relaxed, its bayside restaurant serves fish and seafood caught fresh from the local waters. Or head to any of the bay islands, particularly Tilghman, a working watermen's village first charted by Captain John Smith in the early 1600s.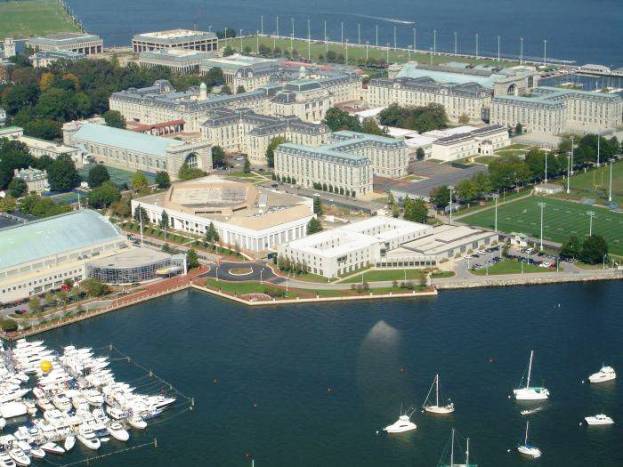 Home to the last commercial sailing fleet in North America, its pace is unhurried and its surroundings unspoiled. Bunk down at the Lazyjack Inn, an 1850s waterfront home with views of the boats bobbing in the sleepy harbour.
It's 40 minutes by boat from the hamlet of Crisfield to Smith Island and its small fishing communities. Here, the old-fashioned Inn of Silent Music is surrounded by water on three sides. Tuck into a slice of the island's namesake multilayered cake with chocolate icing, the official state dessert.
Complete your Chesapeake experience in Annapolis. Settled in 1649, the state capital has an enjoyable historic district within easy walk, and is home to the U.S. Naval Academy. Take a class at the Annapolis Sailing School, then enjoy terra firma again at the Annapolis Inn, a 1770s Georgian and Greek Revival town house with just three sumptuous suites.