Providence, Rhode Island combines the accessibility and friendliness of a small town with the culture and sophistication of a big city. With a thriving arts community, vibrant and diverse neighborhoods, outstanding hotels, a renowned restaurant scene and so many things to do, Providence is the perfect place to visit.
The city's compact size and convenient location make it easy to get to and hard to forget. Nearby Warwick offers bountiful shopping and 39 miles of coastline, while the scenic beauty and rich history of Rhode Island's other regions are a quick drive away. Historic and hip, sophisticated and small-town, Providence vacations pack the best of New England into one convenient and colorful package.
From Benefit Street's "Mile of History" on the East Side to festive Federal Hill, Rhode Island's own "Little Italy," the capital city of Providence is known and loved for its abundance of historic and cultural attractions. Three-and-a-half centuries of history are alive and well on the streets of Providence, as evident in the scores of immaculately preserved Colonial, Federal, Greek Revival and Victorian houses located throughout the city.
The Rhode Island State House,Arcade, John Brown House andthe Meeting House of the First Baptist Church in America are among the many historic buildings which are open to the public year-round.
In addition to magnificent architecture, Providence offers a host of attractions forconnoisseurs of the arts. Tony Award-winning Trinity Repertory Company, the Rhode Island Philharmonic and the Museum of Art/Rhode Island School of Design offer acclaimed theatre, fine arts and orchestral music. Other exciting entertainment options include the seasonal "Broadway" series at the Providence Performing Arts Center and numerous alternative theatre and dance productions.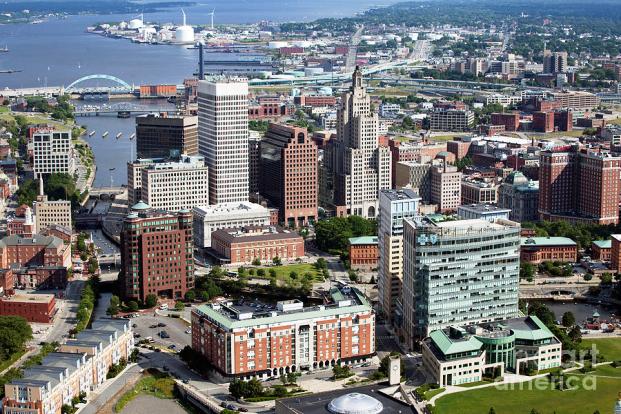 Providence Must-Sees
One of Providence's most popular events is WaterFire, a multi-sensory art installation, highlighted by a series of bonfires installed on the three rivers of downtown Providence.
For family fun visit the award-winning Roger Williams Park Zoo, which offers an up-close and educational look at animals from around the world. Or enjoy an afternoon of ice skating in the middle of downtown Providence at the Bank of America City Center, featuring more ice than Rockefeller Center.
Check out the brand new, interactive exhibits at the Providence Children's Museum and the Rhode Island School of Design Museum of Art, which houses more than 80,000 works of art, ranging from French Impressionist paintings to contemporary multimedia art.
For something completely unique, head to the Culinary Arts Museum at Johnson & Wales University, which features a vast collection of culinary artifacts.
Take in a show at the Tony Award-winning Trinity Repertory Company or the Providence Performing Arts Center, a world-class facility hosting touring Broadway shows, plays and concerts.