Cruising the Caribbean is a beautiful region where the locals are as warm and welcoming as the beaches and waters. As well, the residents of the Caribbean are known to live a laid-back lifestyle. Tourists flock to the Caribbean to enjoy the relaxing environment where they can unwind and forget about the stresses of their daily lives.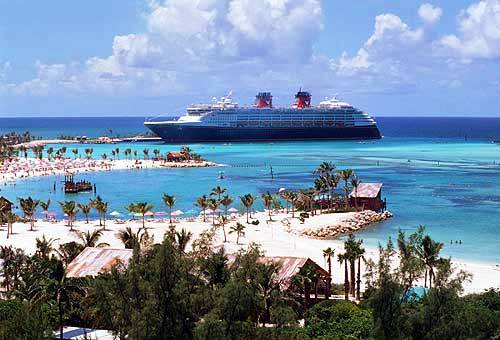 One of the best ways to see the beautiful Caribbean is by taking one of the many cruises offered around the Caribbean Islands. One of the best things about a Caribbean cruise is there are a variety of vacation cruises packages to choose from so you will be able to purchase a cruise package that meets your budget and travel preference.
The Caribbean, with its soft white beaches and shimmering blue seas is one of the most popular vacation destinations. Because the Caribbean has many gorgeous islands to explore with much to see and do on each one, it was made for the cruise industry. You will find a treasure of magical wonders in such places as Barbados, Jamaica, Mayreau, St. Lucia, and Antigua. There are lush tropical forests, bustling local markets, charming communities, and incredible restaurants with mouth watering food.
When you take a Caribbean cruise, you can find great cruise vacation packages that offer luxury accommodations, entertainment, on-board activities, tropical themed party nights, dancing, delicious buffets, a wide variety of recreational activities, and much more. Most packages include an up=front payment that includes accommodations, most meals, and transportation. While on the cruise you will stop at various Caribbean ports of call where you can go on a short excursion.
In addition, you can book a family Caribbean cruise vacation where the children will be provided with lots of activities such as sports, swimming, games, movies, and much more. There are trained youth counselors that will make sure they have fun while staying safe. From toddlers to teens, there is something fun for every kid to do and the activities are designed to age appropriate.
The Caribbean is always an exciting destination as there is so much to see and do. It is a beautiful place with exotic scenery, quaint communities, vibrant culture, and welcoming people. A Caribbean cruise is the perfect way to see such a hot tourist destination.
There are many Caribbean cruises packages available such as Eastern Caribbean Cruises which normally go to San Juan, Puerto Rico, the Virgin Island ports of St. Thomas and St. Maarten, Western Caribbean Cruises that will normally go to such ports as Cancun and Cozumel in Mexico, Southern Caribbean Cruises and offer the most ports of call since your beginning point is already in the Caribbean.
If you are considering a cruise vacation, you will find many online travel sites offering great deals on Caribbean cruise vacations. You will definitely find a cruise deal that will meet your budget. For your next vacation, consider a Caribbean cruise. It will be a vacation cruise you will never forget and you will definitely make wonderful long lasting memories.