North America's Top 10 Waterparks
A great way to combat the sweltering heat on a hot summer day is to make a splash at a waterpark. There are a wide variety of parks all over North America where visitors can experience slippery loops, drops and high speeds on heart-stopping waterslides, relax in heated pools and embark on adventurous themed rides set in Ancient Egyptian pyramids and castles inhabited by dragons. It's time to grab a towel, a tube of sunscreen and venture out to the best spots to get wet.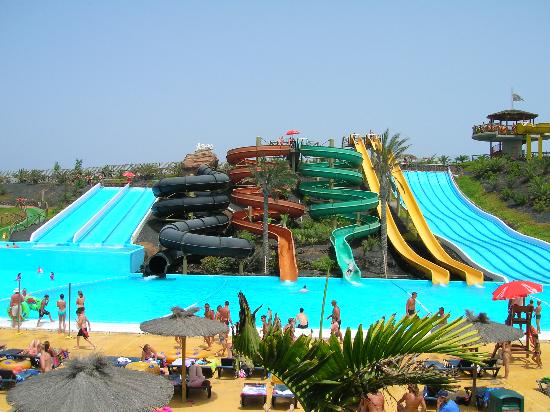 1. Typhoon Lagoon (Disney) – Orlando, FL
This waterpark opened on June 1, 1989 and has the world's largest outdoor wave pool. The theme of the park is the "Disney legend" of a typhoon that wreaked havoc upon a formerly pristine tropical paradise. Ships, fishing gear, and surfboards are strewn about where the storm flung them. The centerpiece of the park is "Miss Tilly," a shrimp boat impaled upon a mountain named "Mount Mayday" that erupts a 50-foot geyser of water every half hour. The parks' mascot is named "Lagoona Gator" who is related to Blizzard Beach's mascot Ice Gator.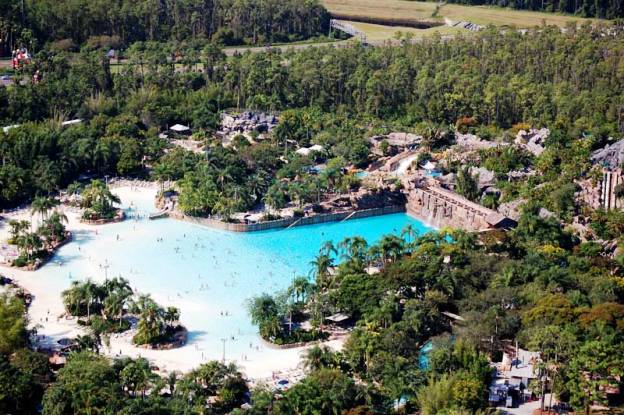 2. Schlitterbahn Waterpark
New Braunfel,TX
The two parts of the Schlitterbahn Waterpark are separated by several city blocks with free parking available at both locations and a free shuttle between the two areas. Schlitterbahn East is further divided into two themed areas; Surfenburg, built in 1991, and Blastenhoff, built in 1996. In 1994, Schlitterbahn opened the first ever uphill water ride, known as the Dragon Blaster. Since then, they have added several other uphill water coasters, the Master Blaster and the Family Blaster. The Master Blaster in particular has often been voted as the best water ride in the US by travel publications.
Tags: Amusement parks, Disney, Disney's Blizzard Beach, Disney's Typhoon Lagoon, Family vacations, George Millay, Noah, Orlando Florida, Schlitterbahn, United States, Warp 8, Water Parks, Wet N' Wild Emerald Pointe, World Waterpark