Curacao A Tropical Paradise
Off the Venezuelan coast, in the Caribbean sea lies the island Curacao, having its capital at Willemstad. It consists of several islands, among which some are even uninhabited till date. Among the several languages spoken, the official ones are Dutch, Papiamento and English, although the sole recognized regional language is Spanish. It has a total area of 444 sq. Km, inhabited by a population of 140,796 (according to 2008 census). The currency is Netherlands Antillean Guilder.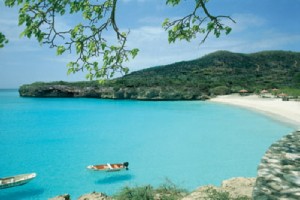 There are different theories about how Curacao got its name. Curacao means "heart" in Portuguese.
Curacao is known as center in trade, which means "healing", as it has various floras growing in the island. Spanish traders named it Curacao which was continued by the Dutch. Another theory is that Curacao was the name the indigenous people of Curacao had used to label themselves.
Traveling Curacao
Curacao serves as a beautiful tourist destination and is a beautiful island which adds a charismatic charm to it. Following are airline companies that provide airline travel services to Curacao.
Aserca Airlines
Fly Exel
Jamaica Air
The Curacao's airport is quite a major airline stop. There will however be a departure tax of $32 which will be charged at times for your departure and arrival but at times, a waiver will also be given of these fees. The fee for flights to Aruba and Bonaire however costs to a price of around $8 USD.
Accommodations
Once at Curacao, you may find several hotels and resorts to suit you as per your requirement. However, we can help you find the best hotels and restaurants in the place. Some of the best hotels in Curacao are the Avila Beach Hotel located in Penstraat, the Breezes Curacao Resort located near Dr. M.L. King Boulevard, and Curacao Marriott Beach Resort in Piscaderabay.
Categories: Abacos, Caribbean, Curacao
Tags: Beach Vacation, Caribbean, etraveltrips.com.Travel, Family vacations, Romantic getaways, Scuba Diving, vacation