Debunking Disneyland myths


Debunking Disneyland myths
Dispelling myths about a Disneyland Resort vacation, It's hard to believe it has been 10 years since we took our first Disney vacation with our oldest daughter. She was nine months old at the time, and I remember naysayers telling me she was too young to remember.
"Just wait until she can appreciate it," they would say. I never understood why.

Over the years, we've spent a lot of time in Orange County at the Disneyland Resort and in Orlando at Walt Disney World Resort, and I don't regret any of our visits. In addition to this "minimum age rule," there are many common misconceptions that hold people from taking a trip to the "Happiest Place on Earth." Yes, Disneyland can be crowded in the summer, but getting on the more popular rides is not impossible.
Yes, your baby daughter likely will not remember meeting Mickey Mouse, but you will remember the smile on her face as she sees him and squeezes his nose while posing for a picture together. Yes, Disneyland is filled with kids having meltdowns and strollers bumping into the back of your heels, but you don't need to visit Disneyland with kids to feel like a kid again. These moments are what make a Disney vacation special. So let's break down a few common Disneyland vacation myths and give you some tricks to make your first trip with little ones a lot easier.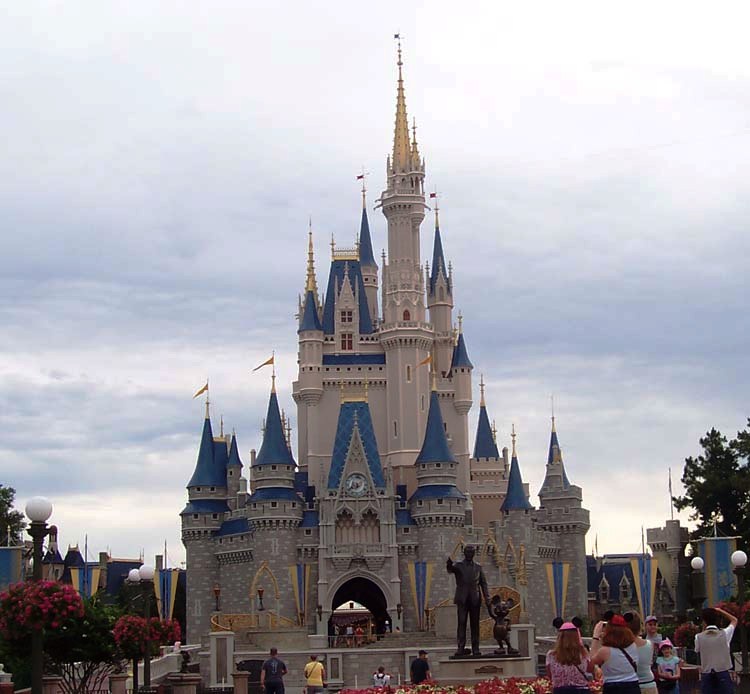 Myth: We should wait until our kids are older to visit Disneyland Resort.
Fact: One of the things I hear a lot from parents is that one should wait until kids are older to visit Disneyland. The truth is that Disneyland has something for kids of all ages.
The biggest challenge will be how you manage your day in the park. When our kids were younger, we would visit the park in the early morning for a few hours, escape to the hotel for a nap in the afternoon, then return to the park in the early evening. The park is less crowded in the early morning hours and the Disney characters are out, providing ample opportunities to snap a photo with Mickey, Donald Duck, or one of your other favorite Disney characters.
Categories: Abacos, Anaheim, California, Florida, Los Angeles, Orlando, USA
Tags: Amusement park, Amusement parks, Anaheim, Anaheim Convention Center, Baltimore, Bay Lake, California, Cinderella Castle, Disney's Grand Floridian Resort & Spa, Disneyland, Disneyland Resort, EPCOT, etraveltrips, Family vacations, Florida, Magic Kingdom, Orlando, Seven Seas Lagoon, The Walt Disney Company, travel, Walt Disney World, Walt Disney World Resort