Delamar Greenwich Harbor is an intimate, luxury waterfront hotel located just steps from the world-class shopping of Greenwich Avenue. Delamar's exquisitely appointed interiors reflect the grandeur and intimacy of a lush Tuscan villa. Service at Delamar is gracious and serene. A complimentary glass of port or sherry awaits guests upon arrival, before they are escorted to their rooms.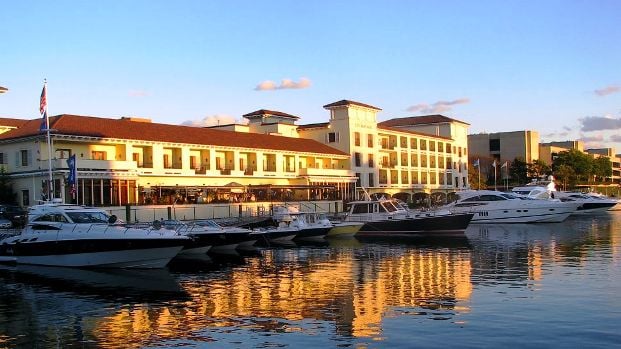 Guestrooms at the Delamar are fully equipped for the business traveler and yet have every amenity for the luxury weekender. Most rooms have spacious balconies overlooking the romantic harbor. Hand-painted armoires house flat screen televisions and CD, DVD players.
Beds are covered with luxurious Italian linens, down pillows and down duvets. Bathrooms are spacious and exceedingly well equipped, with coral marble vanities, deep cast-iron tubs, hand-painted framed mirrors and shower curtains of hand-embroidered linen.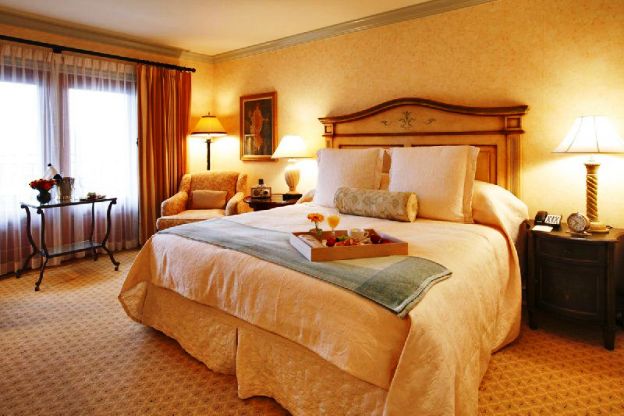 The magnificent L'Escale Restaurant features an inventive Provencal cuisine that evokes the South of France. The lounge and extensive outdoor terrace overlook the private pier, where guests can sail in for cocktails or dinner. The Spa at Delamar offers a wide variety of services including massage, manicures, pedicures and facial treatments.
Guests also have 24-hour access to the hotel fitness center featuring aerobic exercise equipment and weight machines. For business meetings, private dining and special events Delamar offers a variety of space featuring the very latest in conference technology. The refined Boardroom located at the top of the grand staircase on the second floor seats up to 16 guests. L'Escale's "Antibes" ballroom with its smaller component "Deauville" can accommodate groups ranging from 20 to 150 guests.
No trip to Delamar would be complete without a shopping excursion on the Avenue. Tiffanys Richards and Saks Fifth Avenue are just a block away together with a wealth of fabulous restaurants and the acclaimed Bruce Museum.
Delamar Greenwich Harbor
Address: 500 Steamboat Rd
Greenwich, CT 06830
Phone:(203) 661-9800
http://www.delamargreenwich.com/