10 Great Places To Go To When You Visit Austria
Austria is one of the countries in Europe having a rich and dramatic history, and its landscapes are dotted with historical landmarks such as medieval fortresses, castles, churches, etc. Moreover, Austria is also home to many great people from composers to military leaders, from poets to musicians. Because of this, you can indeed expect a fantastic vacation should you go and visit this place, sohere are ten great places to go to in Austria: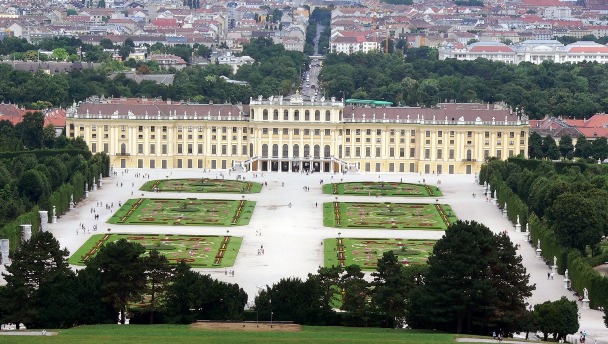 The Hofburg Imperial Palace was built during the late 13th century and still stands today as a testament to the power and wealth of this mighty political family. In this palace, you will find the offices of the President of Austria, the countries international convention center, the famous Spanish Riding School and its Lipizzan stallions. There are also museums that are open to the public.
2.) Grossglockner Alpine Road
The Grossglockner alpine road is one of the most visited alpine roads in the continent. It ends in the highest mountain in Austria where its largest glacier is also located. In fact, since the mid 1930's, this famous road has been visited by over 50 million people eager to see its spectacular views.
3.) Carnutinum Archaeological Museum
Carnutinum was once the most important of Roman towns in the Alps. It was founded sometime during the 6th century AD and has seen about 5000 inhabitants under the Roman Empire. Today, this town houses the largest collection of Roman artifacts ranging from Roman jewelry, roman arms and coins, landmarks such as amphitheatres and baths as well as other religious objects from the Roman religion of Mithras worship.
4.) Eisriesenwelt Caves
The Eisriesenwelt caves showcase extraordinary rock and ice formations, majestic towers and columns and even an underground glacier and waterfall. It was discovered sometime during the late 1870's by Anton Posselt and since then has attracted thousands of tourists from all around the world. Today, it is considered as one of the largest ice cave in the world.
Categories: Abacos, Austria, Europe, Innsbruck, Salzburg, Vienna
Tags: Adventure Travel, Alblasserwaard, Austria, Austria-Hungary, Eisriesenwelt, etraveltrips, Europe, Family vacations, Historical site, Hofburg Palace, Kinderdijk, Mirabell Palace, Museums, Netherlands, Polder, Roman Empire, Salzburg, Shopping, sightseeing, travel, UNESCO, Vienna, World Heritage Site