Destin – Destination Destined To Be Delightful
Destin is among the most popular beach destinations in the United States. Offering an array of options such as diving, snorkeling, boating, fishing and more, it offers absolute delight to the visitors. What is more, attractions in Destin are not limited to the sea shore.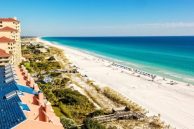 Destin, located in the Florida Panhandle, welcomes millions of travelers every year, due to its long beaches, with amazingly fine and soft white sand. Visitors love to relax in the fine sugar-like sand and enjoy the emerald green and crystal clear waters. A visit to mesmerizing Destin coast will make an indelible mark on your memory.
Beaches are the top attraction of any Destin visit. The Emerald Coast of Florida offers miles long idyllic milky beaches stretching along the Gulf of Mexico. The sand that makes up the beaches of Destin is made up of Appalachian quartz, remains remarkably cool even in the heat of summer. It gives the ocean waters here their trademark emerald-green color by reflecting the sunlight. The fusion of white sand beaches with the emerald waters is a mesmerizing sight to behold.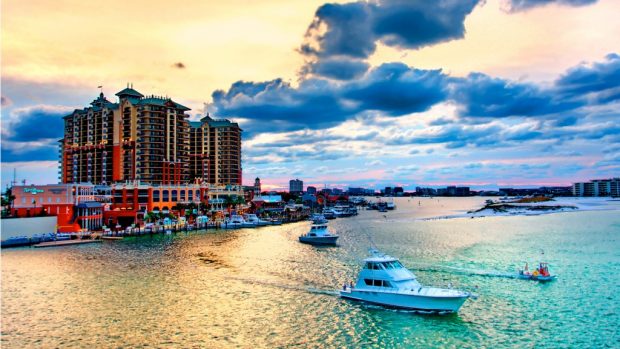 Pristine beaches of Destin will delight your senses. Discover miles of sand-carpeted land for sand castle building, sun bronzing and shell seeking. You can spend hours here doing soul searching or sunbathing. Just lay down on the refreshing sand reading your favorite book or just soaking in the sunlight.
In evenings, watch the sun going down the waters. It is an amazing sight, to say the least. There are several beachfront parks as well such as Marler Memorial Park, Beasley Park, James Lee Park and Wayside Park with facilities such as showers and bathrooms.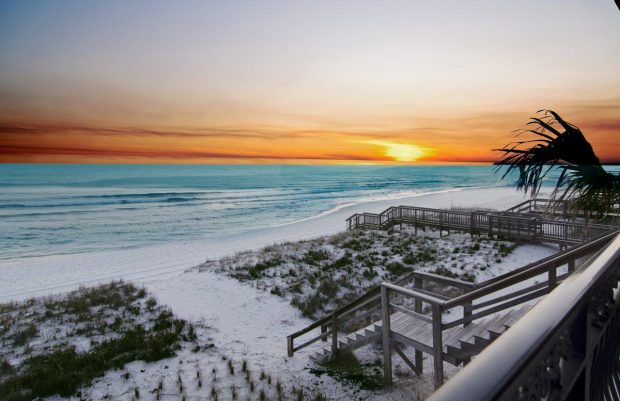 You can enjoy an array of activities such as diving, snorkeling, boating, and fishing. Snorkeling would let you enjoy world-renowned underwater shelling. Green finger, aqua and purple sea whips, basket sponges and reef clusters flourish here underwater. A wide array of marine species is attracted close to shore, thanks to deep waters, enabling divers to see yellow angelfish, dolphins, manta rays and migrating mackerel, amberjack, and cigar minnows. One can see 350-pound loggerhead sea turtles as well.
Categories: Abacos, Destin, Florida, USA
Tags: Adventure Travel, Beach Vacation, Beasley Park, Destin, Destin Florida, Destin History & Fishing Museum, Destin Vacation, etraveltrips, Family vacations, Florida, Florida Panhandle, Florida Vacation, Gulf of Mexico, Miami, Resorts, Romantic getaways, Shopping, sightseeing, travel, travel deals, United States, vacation