20 of the greenest cities in the nation
Finding some of the most eco-friendly places around
When Earth Day rolls around, we're reminded to turn off the lights, do an extra-thorough job sorting our recyclables, and maybe even plant a tree or two. While it's great to take that initiative each spring, it's important that as a global community, we're always doing our part to make the planet a cleaner place to live.
Studies have shown that larger cities often score higher on the green scale because by nature, they become more energy efficient to meet the needs of a growing population. But Mother Nature doesn't play favorites. Just because larger cities have different resources than small- to medium-sized cities doesn't mean they should get all the credit.
Each city is at an equally important stage of the universal green movement, and we wanted to celebrate them all, both big and small (broken up by population). Some are known for their legendary Earth Day festivals, while others have brag-worthy conservation programs. We looked at their green restaurants, LEED-building ratings, eco-friendly hotels, and more to determine some of the greenest cities in America.
Large cities (population:* Greater than 350,000)
San Francisco, California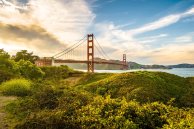 San Francisco has long reigned at the top of the green list, pushing for environmental improvements practically longer than global warming has been a household term. From its curbside composting program to its green building practices, the best things to do in San Francisco involve respecting Mother Earth.
Bragging rights:
SF is home to the eco-friendly Orchard Garden Hotel, which was the fourth hotel in the nation to earn a LEED-NC certification. It boasts energy-efficient roofing, low-flow toilets and faucets, and the option to turn the energy on and off in your hotel room.
More than half the MUNI bus fleet and light rails are zero-emission and the rest will follow suit with hybrid diesel by 2020.
With a major focus on sustainable food, the city has seen a surge in the vegan movement, with trendy restaurants like Gracias Madre that serve socially responsible and meatless meals.
Seattle, Washington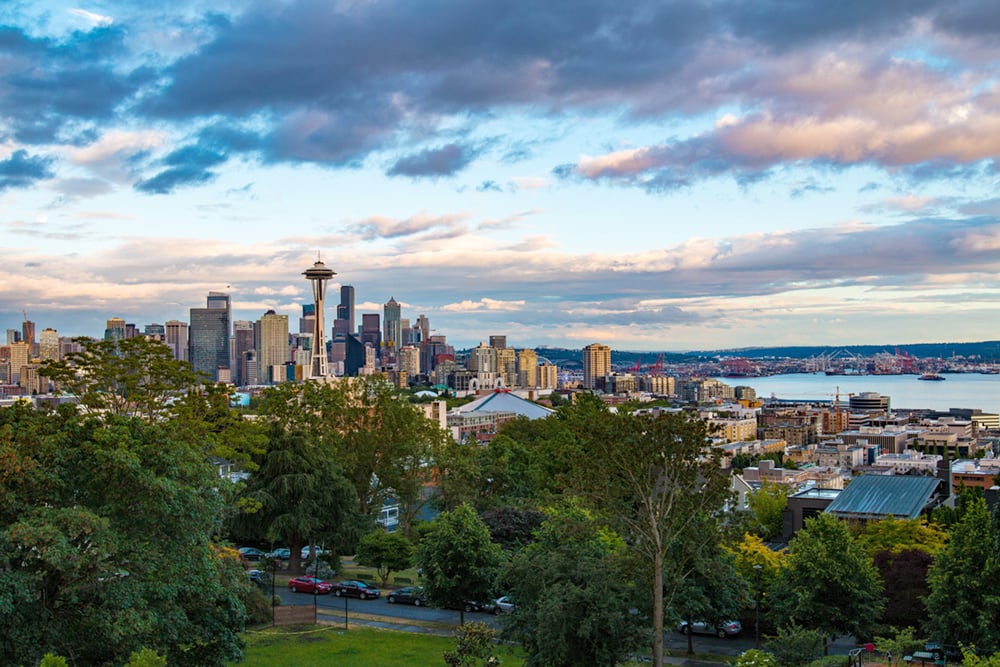 Mean, green Seattle has been on the eco-friendly train for a while now, and it's not slowing down anytime soon. Its very own Climate Action Plan, implemented in 2013, has committed the city to a goal of total carbon neutrality by 2050.