You would think it's enough that Miami Beach offers paradise for the taking. But in Miami Beach you get more- more things to do, more ways to spend your stay. So we encourage you to take your time, plan ahead and pack your trip with adventurous and exploratory things to do or kick back and check out the best ways to relax and take it easy while you're in Miami. Surf through the links below for information, ideas and more on what to do in Miami. From Shopping to Nature & Outdoors, Spas to Nightlife or simple family-friendly fun at one of Miami Beach's famous beaches, we've got the Inside Scoop.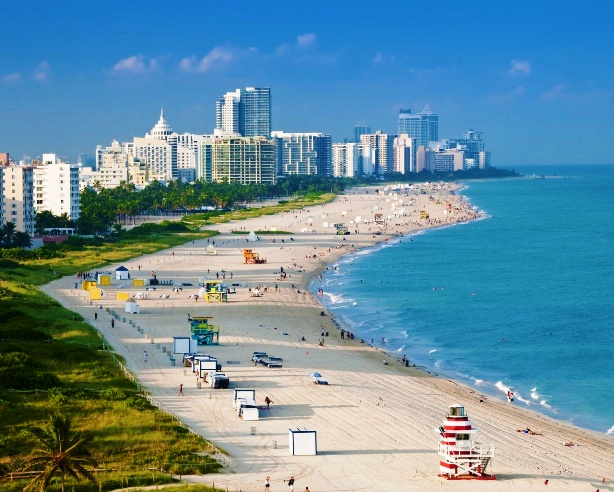 Miami Beach Offers World-Class Shopping and Dining
Miami Beach offers first class shopping and dining experiences. Bal Harbour Shops is an outdoor mall that has showcased the best designers for over 40 years. The Shops are anchored by Neiman Marcus and Saks Fifth Avenue, but you can also find shops for Jimmy Choo, Giorgio Armani, Dolce & Gabbana, Prada, Versace, De Beers, and Tiffany & Co. Cap off a day of shopping with some of the best dining experiences world wide. Miami Beach offers a variety of cuisine in everything from street-fare to five star dining. The Tudor House shot to the top of the best dining list when they welcomed Iron Chef Geoffrey Zakarian to provide high flavor to their modern American fare. You may want to try shrimp waffles and fluffernutters at The Forge Restaurant and Winebar. Or you can find authentic, no-frills Japanese at Hiro's Yakko, or classic Italian at the Osteria del Teatro.
Waterfront Dining
The beautiful blue-green waters of Miami Beach beckon from every angle and the sky blue Atlantic Ocean waves at you from A1A – in Miami dining on the water is a must, and there are a few spots worth the visit.
Smith & Wollensky is one of the best places to watch the sunset in Miami. Located in Miami Beach, Smith & Wollensky offers prime steaks and an award-winning wine list. Regulars enjoy cocktails on the patio and watch the sun set, filling the Miami sky. Cruise ships sail by as they leave PortMiami.
Hotel guests at The Standard Miami and locals alike congregate at the Lido Restaurant & Bayside Grill. Bright umbrellas on the deck, a fresh Mediterranean menu, and sweeping views of Biscayne Bay are just some of the visual inspiration and meticulous design that make this a top outdoor dining spot in the city.
Those looking for a more relaxed atmosphere with a view of the Miami Beach Marina may find Monty's South Beach the perfect spot. The restaurant's menu features a raw bar with seafood items, salads, soups and sandwiches. Sit back and enjoy their live performances while sipping a few cocktails. It's the perfect addition on a lovely Miami day.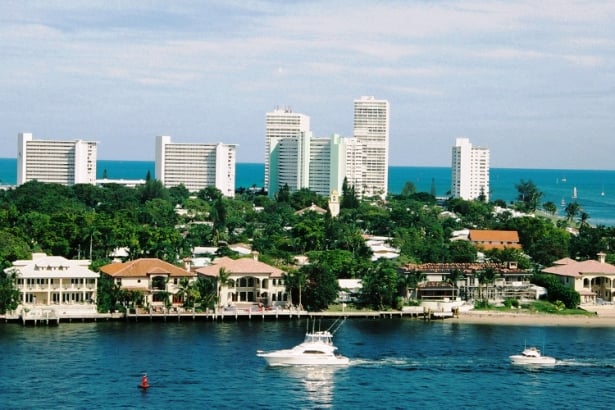 Golf Miami
Greater Miami & the Beaches is home to one of four World Golf Championship events, the CA Championship at Doral, which features the top 50 players from the Official World Golf Ranking along with top finishers on the money lists of the six Tours comprising the International Federation of PGA Tours (PGA TOUR, European Tour, Australasian Tour, Japan Golf Tour, Asian Tour and Sunshine Tour).
If you enjoy golf, there's nothing quite like teeing off on the TPC Blue Monster at Doral, one of the nation's most challenging courses. You can walk in the steps of PGA pros Tiger Woods, Phil Mickelson, Ernie Els and Nick Watney, who have won World Golf Championships-Cadillac Championships at the Doral Golf Resort & Spa, a Marriott Resort. It's a memorable golfing experience that happens only in Greater Miami and the Beaches.
But even if you're not quite ready for the Blue Monster, there are plenty of other courses to enjoy regardless of skill level. From Aventura, Miami Lakes and Miami Beach to Coral Gables, Homestead and Doral, Greater Miami has more than 20 public courses. If you need shoes and cleats, balls or tees, the region has plenty of well-stocked golf stores. There are also many private instructors and driving ranges that can help you improve your game.
Bal Harbour Offers Elite Luxury In Miami Beach
Bal Harbour offers some of the most elite luxury real estate Miami Beach. Home to one of Florida's most affluent zip codes, Bal Harbour is a beautifully planned community, occupying .6 square miles of land and water at the northern tip of Miami Beach. Bal Harbour condos provide opulent settings with views over the ocean, bay, and city. Luxury condos in the Bal Harbour area often come with the amenities of a five-star hotel. In fact, some condos in this area are available in five-star hotels and include full time butler, dining, cleaning, and other services. Luxury condos often offer amenities such as an exercise room, private pool, private beach area, tennis, business center, billiard room, and dining. Prospective residents of Bal Harbour are strictly screened by condo and home owners associations.
Miami Beach is seeing a higher demand in luxury real estate properties than ever before. These luxury properties are often sought for investment purposes and for the upscale shopping, dining, and cosmopolitan flavor that is Miami Beach.