Disney's Animal Kingdom is one of four theme parks at the Walt Disney World Resort. Built on a theme taking inspiration from the many cultures around the world, circling around a central animal message, the park's icon is the magnificent Tree of Life, into which is carved a massive array of animals, insects and fauna.
Plans for the park were originally released in 1995, and ground-breaking began soon after.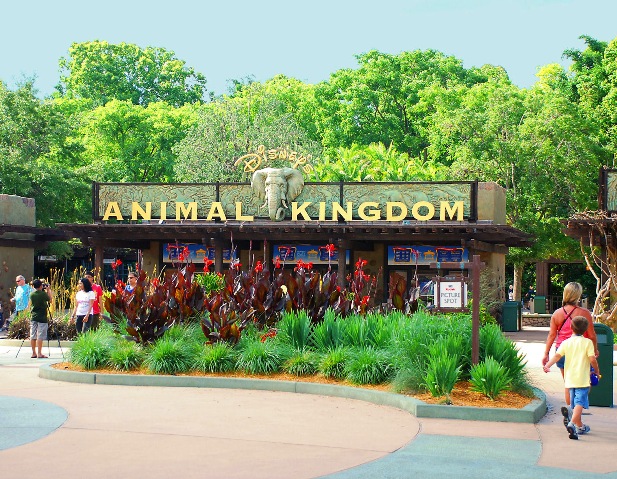 The park opened on Earth Day 1998, and is the largest of the four theme parks in the Resort, due to the large expanses of man-made savanna and animal habitats in the north of the park. Here are ten things to do at the park.
1. Flights of Wonder!
Oh yes. This attraction is very over looked in fact I would guess that most visitors don't bother. This is Disney's version or a parrot show. You will not get to see parrot on skates of bikes, but you will see a showcase of natural behaviour. The first time I saw this the experience was brilliant. Do not miss this as you will never get to see these birds in such a close environment again.
This is the Thrill Ride the seems to pull people to the park. It isn't a long attraction but in terms of blending story telling with roller coatsers it can not be beat. Venture up the forbidden mountain and see if you can escape the Yeti. You'll see him a few times and when full working the main event will blow your mind.
3. Pangani Forest Exploration Trails.
Plenty to see lots to do and a very very clever set up. I won't spoil the surprises of the zones, but here you will see Hippos, many variety of birds, Gorrillas, Meerkats, naked mole rats, Columbus Monkeys and Okapi. Hang around a listen to the "research students" and you may learn something.
Similar to the Pangani Forest Trail this is a self guided walk through exhibit. With discoveries of Asian plants and Animals. This is one of the over looked attractions that is tucked away and people seem to be too tired to give it a go. From my experience it s quieter than Pangani. Here you'll see Tigers, Tapirs, Komodo Dragon, Bats, Peacock Pheasants and moony many more. The detailing is more subtle to the other attractions but still very immersive.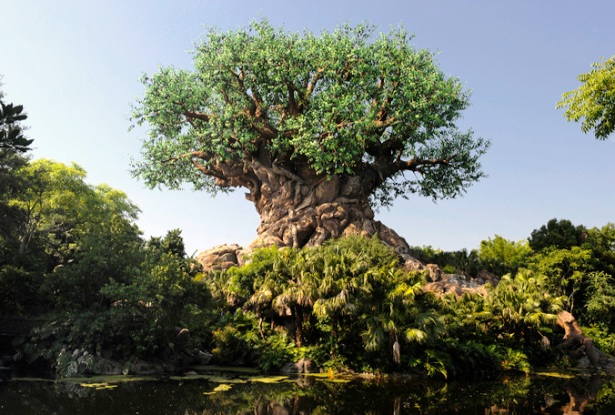 5. Festival of the Lion King.
A great show for all the family. Here you will see fire eaters, acrobats, aerial artists and many dancers. The show is not a copy of the Broadway production or a parallel of the film. However the performers pull together the music and songs from The Lion king to create a revue style show.
Many peoples number one choice, this is a jeep safari through the Harambe Wildlife reserve. Here you get to see most of the Animals you would expect to see on an African Safari. The only reason I say most is because the animals are left to explore their zones they are sometimes in hiding from the hot Florida Sun. If you lucky you may get to see the lions tail! *** Visit first thing in the morning or during a rain shower. These times you get to see a different reaction instead of sleepy and sheltered animals they may be wandering around more.
7. Dinosaur. A Crazy time traveling experience.
This is the equivalent of a dark ride brought up to date. You board a time rover vehicle and are blasted back to bring back a dino exhibit. Only problem is a meteor show is about to wipe out everything in its path. The vehicles add so much to this ride as do some of the very large animatronics surrounding you.
8. Finding Nemo – The Musical.
I defy anyone to leave this one with a dry eye. The music and performance takes Disney Stage productions to another level. If only it would tour normal theatres. Expect lots of singing and Dancing and an amazing stage set. Always arrive very early for this show as it is quite normal for it to fill capacity 30 minutes before show time.
9. It's Tough to be a bug
A 3D film with great effects. Perfect for the first or second time visitor, but after that it can tend to get a little familiar. There are plenty of "unexpected" surprises and it has a fast paced through flow. My favourite part of the attraction is in the queuing area. There are some great amusing film posters.
10. Spend a little time in the Oasis at the front of the park.
There are so many live exhibits here that you'll be amazed with what you find. The problem is they are hidden between the plant life and bushes. This is why it is over looked. Here you'll find Anteaters, Macaws, Spoonbills and Muntjacs. There are some of the few cool covered resting places here too. There are 2 paths through this section, each side offers a different discovery.
Vite Disneys Animal Kindom https://disneyworld.disney.go.com/destinations/animal-kingdom/