Disney's World Resort Animal Kingdom
Disney's Animal Kingdom is one of four theme parks at the Walt Disney World Resort. Built on a theme taking inspiration from the many cultures around the world, circling around a central animal message, the park's icon is the magnificent Tree of Life, into which is carved a massive array of animals, insects and fauna.
Plans for the park were originally released in 1995, and ground-breaking began soon after.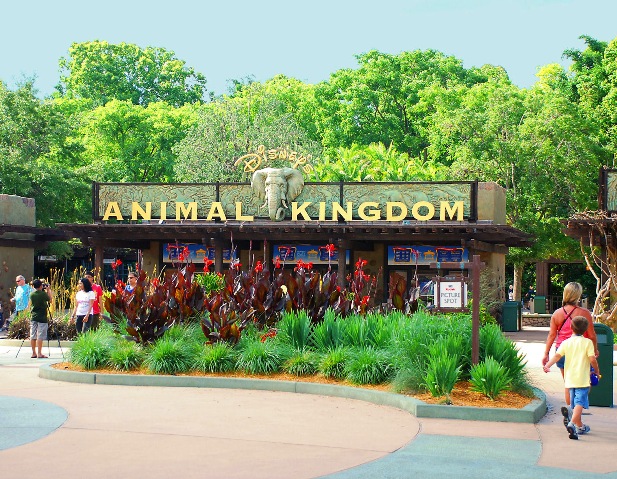 The park opened on Earth Day 1998, and is the largest of the four theme parks in the Resort, due to the large expanses of man-made savanna and animal habitats in the north of the park. Here are ten things to do at the park.
1. Flights of Wonder!
Oh yes. This attraction is very over looked in fact I would guess that most visitors don't bother. This is Disney's version or a parrot show. You will not get to see parrot on skates of bikes, but you will see a showcase of natural behaviour. The first time I saw this the experience was brilliant. Do not miss this as you will never get to see these birds in such a close environment again.
This is the Thrill Ride the seems to pull people to the park. It isn't a long attraction but in terms of blending story telling with roller coatsers it can not be beat. Venture up the forbidden mountain and see if you can escape the Yeti. You'll see him a few times and when full working the main event will blow your mind.
3. Pangani Forest Exploration Trails.
Plenty to see lots to do and a very very clever set up. I won't spoil the surprises of the zones, but here you will see Hippos, many variety of birds, Gorrillas, Meerkats, naked mole rats, Columbus Monkeys and Okapi. Hang around a listen to the "research students" and you may learn something.
Categories: Abacos, Florida, Orlando, USA
Tags: Amusement parks, Disney, Disney Animal Kingdom, etraveltrips, Expedition Everest, Family vacations, Florida, Kali River Rapids, Kilimanjaro Safaris, Komodo Dragon, Orlando, travel, Walt Disney World, Walt Disney World Resort