Eden Rock Hotel St Barths
Eden Rock is an ideal place for soaking up the sun of St Barths, lazing on the beach and exploring the dazzling undersea world. Located on a rocky promontory overlooking the coral reefs, between the white sands and crystal clear waters of Saint Jean Bay, this group of villas stands on the foundations of the former property of the aviator Rémy de Haenen, the first to land a plane on the island back in the 1940's. Jane and David Matthews have created the contemporary and eclectic interiors of the themed suites: the new Rockstar with recording studio and the new Nina with own art gallery, the "Fregate" with its own spa pool, the "Howard Hughes".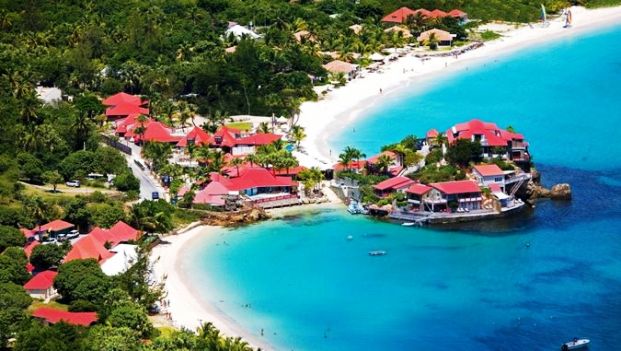 The main building and its two restaurants are located on the namesake hill in the center of the island's prettiest beach, and the accommodations are a collection of suites, houses, and villas. Some face the sea, others are set back in the gardens, and no two are alike.
Longtime guests may complain that Eden Rock keeps expanding: 15 cottages, coined the Heavenly Beach Houses, opened in 2005, and in 2009, the hotel added two estates: Villa Nina (with an in-house art gallery) and Villa Rockstar (with a recording studio that includes the console John Lennon used to record "Imagine").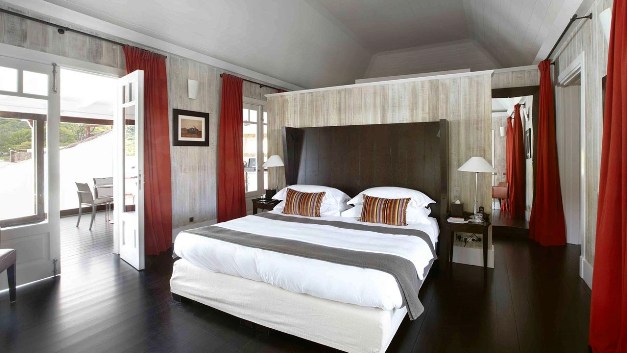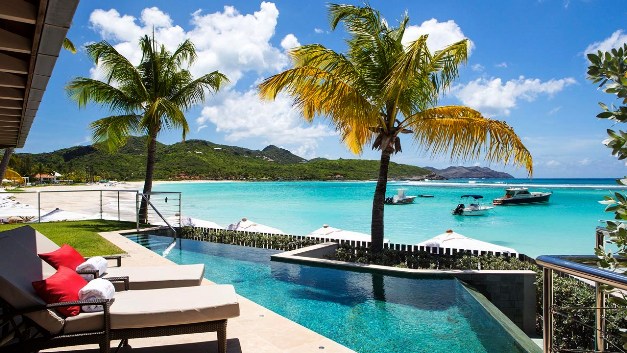 The newer rooms have more contemporary decor than the Hollywood Regency–era accommodations in the original house on "the Rock" (such as the Greta Garbo or Howard Hughes suites, where both icons once stayed). Privacy levels vary wildly, but honestly, Eden Rock is where you stay when you want to see and be seen on St. Barths.
Categories: Abacos, Caribbean, St Barths
Tags: Barth, Beach Vacation, Caribbean, Destination weddings, Eden Rock, etraveltrips, Family vacations, Greta Garbo, Hotel, Howard Hughes, John Lennon, Luxury Hotels, Romantic getaways, Saint Barthélemy, Scuba Diving, St Barths, St Barths Hotels, TechnoGym, Top Hotels, vacation