Ediths Restaurant Cabo San Lucas Mexico passionately committed to serving authentic Baja Californian regional cuisine, dining at Edith Jiménez's restaurant overlooking Cabo San Lucas Bay is an enchanting event. Mouth-watering aromas entice passersby into an alfresco setting of lanterns aglow and clay chimneys ablaze, warming the cool night air.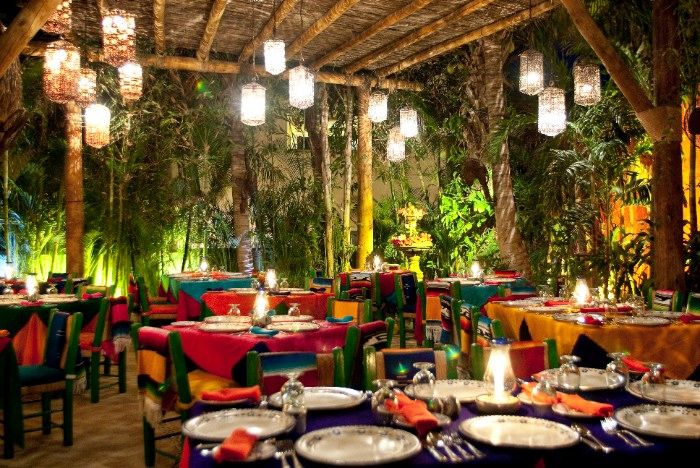 Colonial touches, grand palapas, and the rustic Californiano chiname construction-style lend a relaxed elegance to the lovely setting. Cabo San Lucas-born Chef Jesús Guadalupe Castro's recipes are graced with Edith Jiménez's signature touch, using organic produce from local farms, along with the finest meats, fish, and seafood. There is an impressive cellar of Baja Californian and Mexican wines for pairing with each course.
Edith's sizzling Miraflores mesquite grill imbibes each plate with irresistible flavor. If you have dined here before, you may have a favorite, if not, put the menu away and let the staff introduce you to the delights of our regional fare.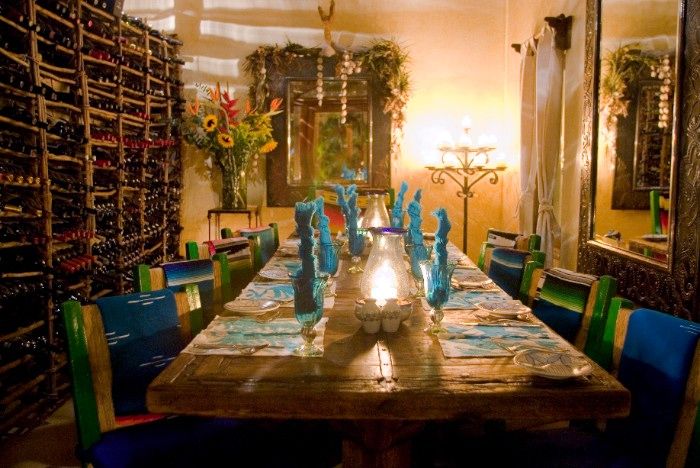 Begin with the outstanding tortilla soup, or Ensalada César, prepared as it was originally intended by Tijuana's César Cardini. Which superb seafood, fresh fish, meat, or free range chicken entrée or combination you order will be up to you, but leave room to linger over the banana flambé and a special coffee.
Entrées from $16 to $130 U.S. for the Lover's Special for two with wine and dessert. On Paseo del Pescador, one block up from Médano Beach, with seating for 150, and groups up to 180. Daily from 5 p.m. to 11 p.m., with valet parking. Reservations recommended, call (624) 143-7580 or 0801.