El Encanto Hotel  is an iconic early 20th-century luxury hotel located in Santa Barbara's American Riviera, has being meticulously restored to capture all the romance and glamour that made it a favorite getaway of Hollywood's elite. Nestled within gloriously landscaped gardens, El Encanto enjoys sweeping views of the Pacific Ocean from its commanding hilltop perch.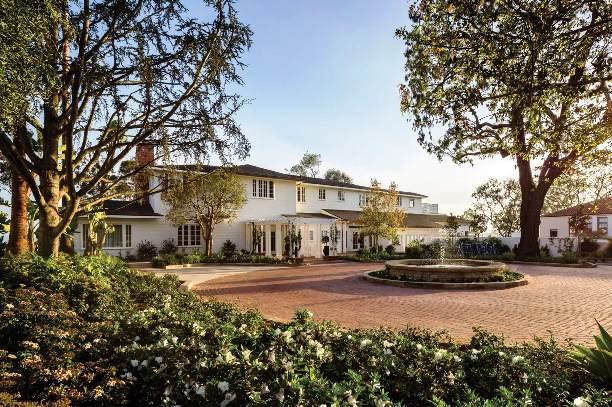 You will experience these enchanting elements in all facets at El Encanto; seven-acres of secluded grounds and gardens, 92 bungalows, spa, and contemporary culinary cuisine. California Craftsman architecture and Spanish Colonial Revival Villas dot the lush, terraced grounds. Original features are lovingly brought back to life, while the additions of a sumptuous outdoor swimming pool and a beautifully appointed boutique spa bring new elements of excitement.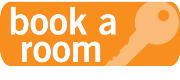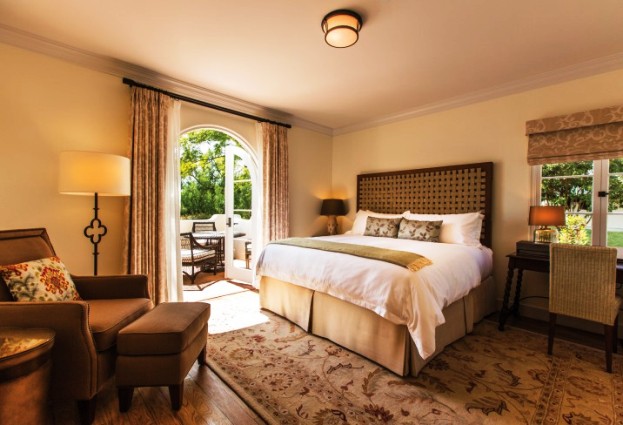 Bungalows and Suites at El Encanto
El Encanto comprises 70 bungalows and 22 suites, qualifying as an intimate boutique hotel. Its accommodations are privately set amidst lush, beautifully landscaped gardens.
Every Bungalow and Suite at El Encanto is Different
El Encanto offers large suites in villa-style buildings plus three categories of private bungalows. Every accommodation has its own individual design, unusual in even the most luxurious resorts. Guests may have a garden view or the more desirable coastline view.
Deluxe Bungalow:
Choose the perfect bed for sweet dreams, from king-size to two doubles. While away the day on the patio—with garden or ocean views—or relax beside the glowing fireplace in the evening.
Superior Bungalow Suite:
These suites feature a large separate living room with beautiful French doors, which lead into a grand private bedroom. Choose between a warming open-hearth fireplace or a patio with stunning garden or ocean views.
With the option of one king-size or two twin beds, plus a plush sofa bed, these suites make a convenient choice for up to four guests.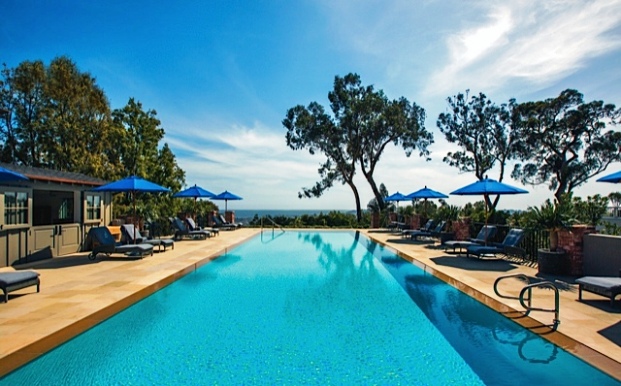 Spa & Dining
El Encanto welcomes guests to The Spa at El Encanto – a fantastic garden view wellness spot where you can relax with massages, aromatherapy, body scrubs, hydrotherapy and body wraps. Enjoy Californian cuisine cuisine at The Dining Room – the onsite restaurant. The Terrace serves breakfast and specializes in Californian cuisine.
Amenities
El Encanto hotel has 92 rooms, a rooftop terrace, a ballroom, an outdoor pool, a health club and a poolside bar. Business amenities include 5 meeting rooms, computer rentals, secretarial services and translation services. The front desk at El Encanto is open 24 hours. Pets are welcome.
Location Summary
Nestled between lush green mountains and the dazzling blue sea, El Encanto sits high on a Santa Barbara hillside. Just minutes away you'll find exquisite restaurants, fine galleries, boutique wineries and the beautiful California coast.
Santa Barbara's reputation as the jewel of the American Riviera is well earned by its mix of temperate weather, sophisticated ambience and distinctive architecture.
In addition to being near the train station, Santa Barbara Museum of Natural History, Santa Barbara Natural History Museum, Santa Barbara Museum of Art and Karpeles Manuscript Library Museum are all a 5-minute drive away. Other points of interest include Santa Barbara Historical Museum, Santa Barbara Contemporary Arts Forum, Carriage and Western Art Museum and Santa Barbara Maritime Museum.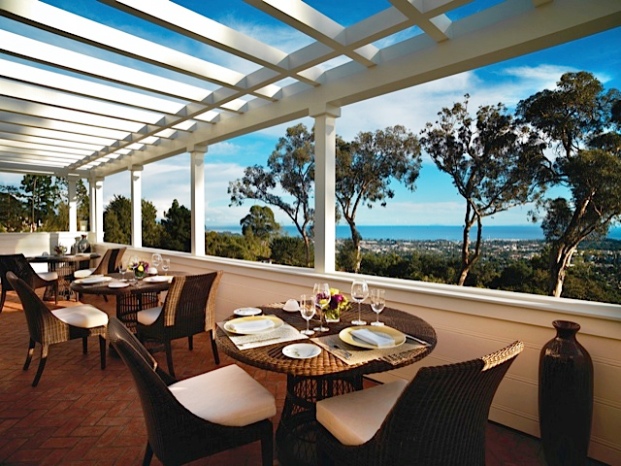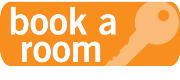 Directions to Hotel
9 miles (15 minutes) from Santa Barbara Municipal Airport. 97 miles (1 hour and 50 minutes) from Los Angeles International Airport.
El Encanto
800 Alvarado Place
Santa Barbara
California 93103
USA
The Hotel: +1 805 845 5800
US Toll Free: +1 800 393 5315
http://www.elencanto.com/web/ele/el_encanto.jsp