Key West is the farthest-flung town on the Florida Keys, a string of 822 low-lying islands (about 30 of them inhabited) stretching from mainland Florida southwest into the Gulf of Mexico. Famously billed as the southernmost point in the continental U.S., the town is tropical not only in its physical locale, but in its attitude, which combines elements of Caribbean, Latin and U.S. culture into a relaxed, flip-flop, Margaritaville lifestyle.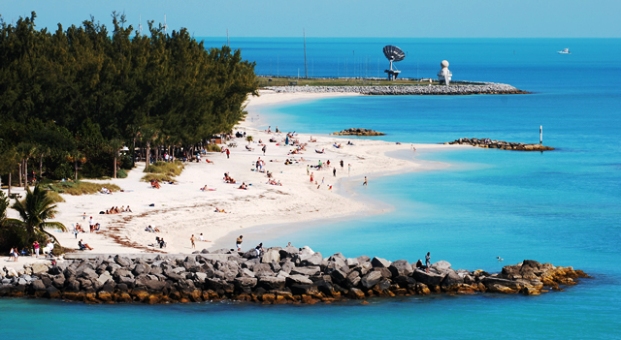 Ernest Hemingway put Key West on the map, settling here with his second wife, Pauline, in 1928, and today the population is a mix of deeply tanned locals (known as 'Conchs'), young neo-hippies, retirees, writers, artists and a large gay community, all living in quaint white-framed Conch cottages or restored Bahamian-influenced pastel Victorians.
In high season, the island's population swells with thousands of cruise ship passengers and gaggles of weekend bikers, all of them heading to mile-long Duval Street, with its string of legendary bars.
Mallory Square pier is the place to be at sundown, when the daily sunset-watching ritual (and ephemeral green streak) is augmented by a cast of jugglers, fire-eaters and buskers. At the end of the day, return to your room at the Gardens Hotel, dedicated to the passion of former owner Peggy Mills, who considered gardening an art form.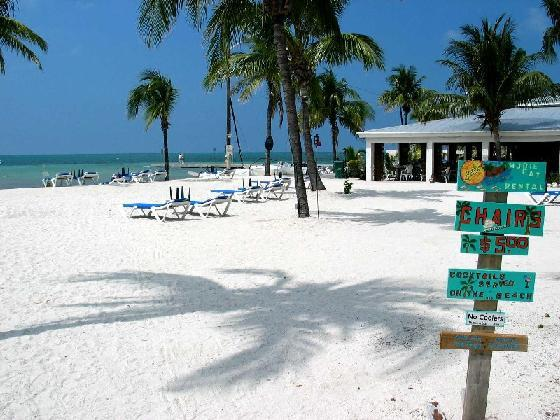 For an excursion, hop aboard for the 70-mile trip to the Dry Tortugas: seven small, undeveloped islands that represent the real end of the Keys chain. Birdwatching is the big draw, with more than 200 species stopping for a rest during the annual migration, but there's also historic Fort Jefferson, a monumental six-sided 19th-century citadel that seems to rise right out of the aquamarine ocean.
Further north, the town of Islamorada stretches across four islands in a region known as the sport fishing capital of the world, a jumping-off point for charters heading into the Atlantic for sailfish, tuna and mahi mahi, and into the waters of Florida Bay for tarpon and bonefish. The atmosphere is pure Keys, one step down on the party scale from Key West but still active. Divers can explore the coral reef, fishermen can head out on charter or party boats, and those who just want to get a gander at a sea monster or two can head to the pier at Robbie's, the island's best-known boatyard, where between 50 and 100 huge tarpon show up every day to be fed by visitors.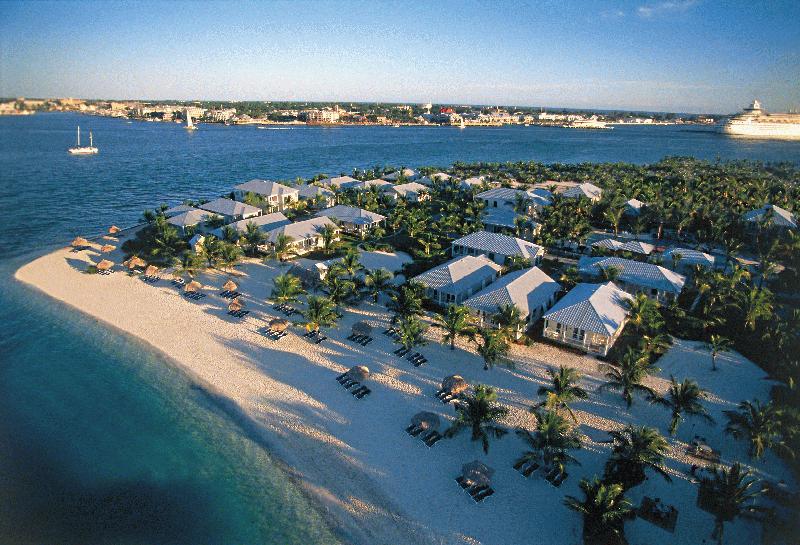 For a one-of-a-kind overnight experience, you can go deep and bond with the fish at Jules' Undersea Lodge, about 23 miles north in Key Largo. Built as an underwater research lab in the 1970s, it's now a two-bedroom hotel, 30 feet down in a protected lagoon. You enter by diving 20 feet down and popping up through a pool in the lodge's floor. Large 42-inch windows provide a fish-eye view, and rates include unlimited scuba tanks. At dinner time, a chef dives down to prepare your meal in the galley, and if you get hungry between meals, a call to the surface can summon a pizza, delivered in a waterproof container.