Explore Villa Del Palmar Cancun hotel & spa in Mexico
Villa del Palmar Cancun Beach Resort & Spa is a beachfront all-inclusive resort in Playa Mujeres. Playa del Norte Isla Mujeres, El Meco Archaeological Site and Playa Mujeres Golf Club are within easy reach.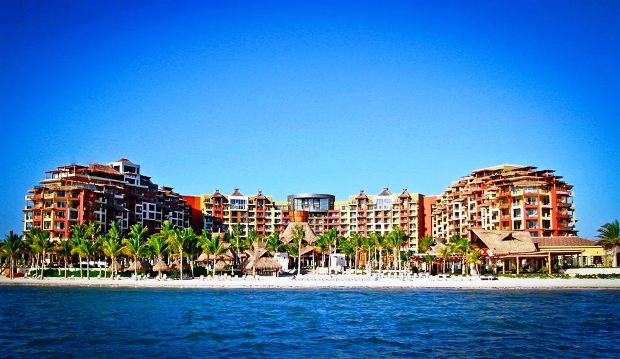 Twenty minutes from Cancun's Hotel Zone and 40 minutes from Cancun International Airport, the resort is located in the undisturbed area of Playa Mujeres. Airport transfers are available for a fee, but onsite parking is free. With complimentary shuttles to fantastic local shopping, Villa del Palmar ensures you will never run out of things to do.
Spread out among three towers with nine floors each, the hotel has 415 comfortable and plush units. Ranging from 534 to 4672 square feet in size, rooms can accommodate everyone from active couples looking for a cozy place to sleep to families who wish to recreate the feeling of home in an exotic setting. The all-inclusive and room-only options fit the needs of all types of travelers.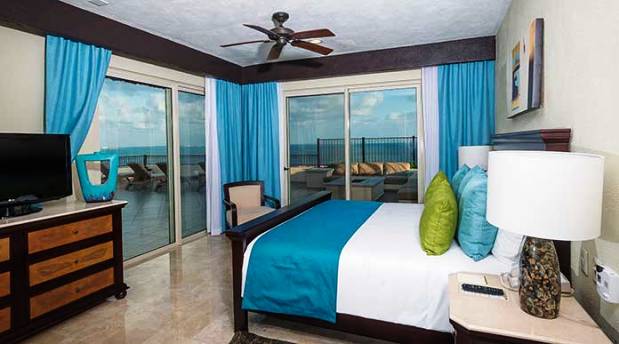 Luxury Suites
All of Villa del Palmar Cancun's units offer unforgettable views, with the majority boasting spectacular vistas looking out to the crystal clear waters of the Caribbean. Oversized balconies adorned with hammocks and spacious interiors decorated with modern-chic design make leaving your suite a bittersweet task. Each unit comes with air-conditioning, en suite bathroom including separate shower and tub, flat screen TV, luxurious bedding and more.
Rooms feature balconies with ocean or garden views. The 415 air-conditioned guestrooms at Villa del Palmar Cancun Beach Resort & Spa include minibars and safes. Rooms are equipped with flat-screen TVs with premium cable channels. Bathrooms offer hair dryers and complimentary toiletries. All units have kitchenettes with microwaves, coffee/tea makers, and kitchen linens. Additional amenities includeirons/ironing boards and ceiling fans. Housekeeping is offered daily.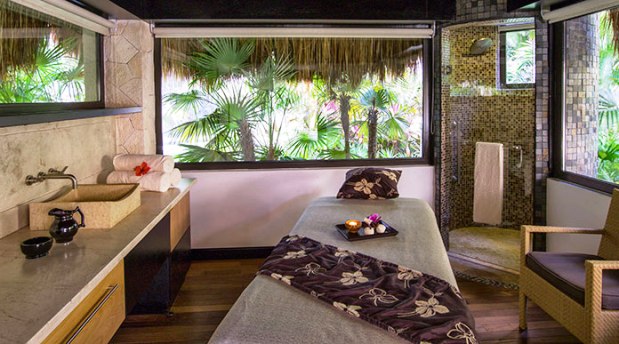 Categories: Abacos, Cancun, Mexico, North America
Tags: All-inclusive resort, Cancun, Cancún International Airport, Destination weddings, Family vacations, Hotels, Isla Mujeres, Luxury Hotels, mexico, Playa Mujeres, Romantic getaways, Villa, Villa del Palmar Cancun