Don't let Hoboken's mile-square size fool you. It may be small, but its brownstones radiate a big city's worth of youthful energy, with hip restaurants, cool bars and funky shops.
Its petite size makes it a walker's delight, and its location on the banks of the Hudson River across from lower Manhattan means that its waterside walkways have postcard-perfect views day and night.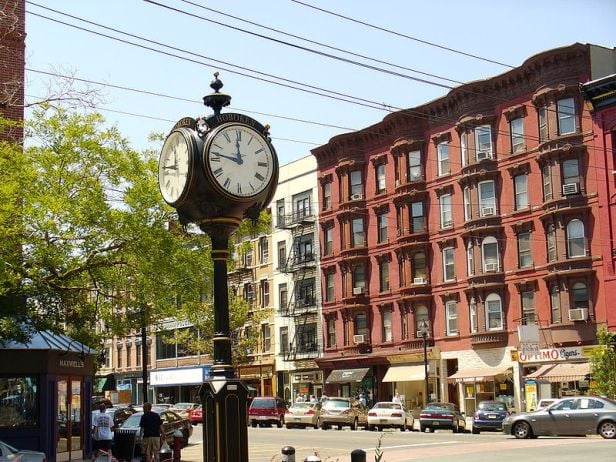 Put on your walking shoes and follow the Hudson River along (no surprise) River Street. On the way, you'll find enticing parks and outdoor diversions, including free kayaking at the Hoboken Cove Boathouse at Maxwell Place (at 11th Street).
Hoboken's main thoroughfare, Washington Ave., is filled with unique dining and drinking spots (try East LA for Mexican staples or Amanda's for an upscale take on American classics).
You'll also find one-of-a-kind shops on Willow Ave. such as Battaglia's, with its hip kitchen wares.
Who knew you could fit so much fun into a square mile?
Don't miss:
• Free summer movies under the stars at Pier A, concerts at Sinatra Park and family fun nights at the Shipyard Pier.
• The annual spring and fall music and art festivals.
• Visit the Hoboken Historical Museum, 1301 Hudson St., to learn about the city's myriad claims to fame (among them, hosting the very first organized baseball game, in 1846 at Elysian Fields).
Pop culture:
Maxwell's (1039 Washington St.) is an alternative live music venue with a platinum history. Musicians ranging from NJ's Bruce Springsteen to Nirvana graced the stage here early in their careers.