Exploring the Volcanic Mount Etna, Sicily
Mount Etna is one of the world's most active volcanoes, and it is the largest in all of Europe. It rises to almost 11,000 feet above sea level. It truly is a remarkable experience because of how quickly the vegetation and temperature will change as you ascend to the top of the mountain. At the lower levels, it is very lush because of the volcanic soil. There are plants and vegetables that are unique only to this mountain. And some of the local wine that is grown alongside it is truly delicious. Then are you reach the higher levels, the surface becomes almost moon-like as you see the dead craters of the volcano and you truly appreciate the destructive force of Mother Nature.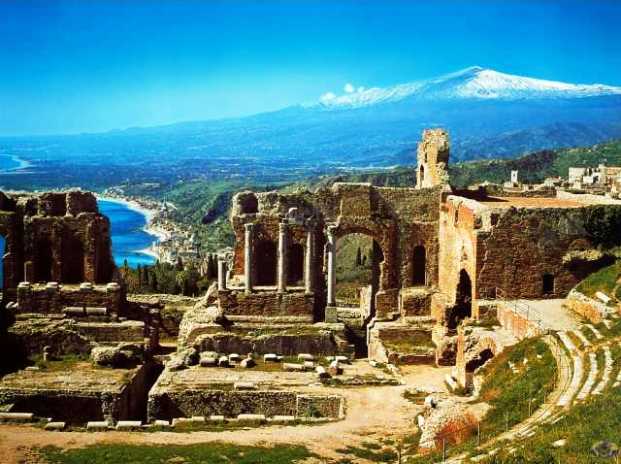 Volcanic Eruptions
There are truly some spectacular photos when the volcano erupts. The volcano is in a constant state of eruption, as you always see smoke coming out of the top crater. However, the major eruptions happen every ten years are so. Although, I do not remember a year where it will not make the news and cause havoc with your travel plans if you are in that area. In one of the restaurants, I saw a map that had tracked all the major lava flows of the eruptions that have occurred since the 1600's.
How to get to Mt. Etna
There are a few ways to get to the volcano. Tour groups leave almost every day from Catania, a major Sicilian city located at the base of the mountain. You can also rent a car in Sicily and drive to one of the villages that are located at various levels on the mountain. To get to the top crater will depend on how the volcano is behaving. If it is very active, obviously there will not be any tours. If it is relatively calm, there are jeep tours that can take you very close to the top. The roads close to the summit are very treacherous, so you don't want to drive your own automobile.
Categories: Abacos, Europe, Italy, Sicily
Tags: Adventure Travel, Family vacations, Greek ruins, Historical site, Italy, Mount Etna, Roman ruins, Sicily