Fabulous Destination Weddings
What could be more romantic than getting married on a beach, under the sun, to the person you love? Sure it is wonderful to be surrounded by hundreds of friends and family members, but it is also extremely expensive, enormously hectic and ultimately can end up being more of a burden than a pleasure. Destination weddings are the perfect compromise. You get your honeymoon and wedding in one, and can invite your nearest and dearest to come join you.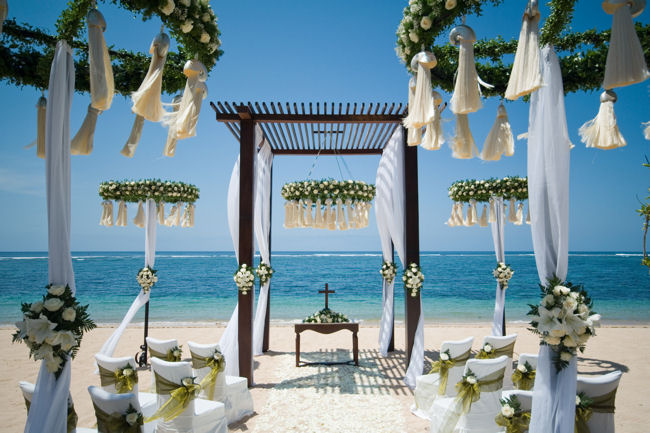 Some ideal places to escape to are:
San Juan is one of the largest islands in the Eastern Caribbean. It has everything from mountains to white sand beaches, rainforests to underground caves. There is optimal adventure to seek as well as exclusive, hidden treasures where people can find privacy and pampering. Urban couples will be well placed as San Juan is the capital of the commonwealth with a bustling economy, and a ton of nightclubs, galleries and restaurants.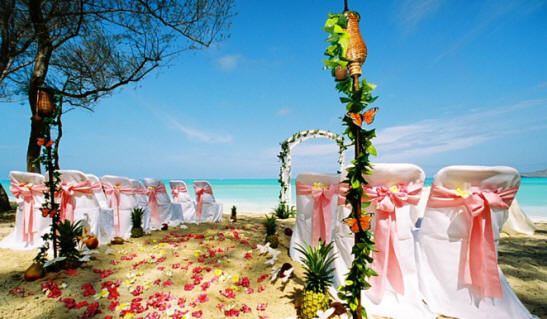 Hawaii is picture perfect. The ocean is stunning, the volcanoes approachable, the fishing plentiful, and the food delicious. For beach lovers, it is one of the most romantic places. There are so many ways and places to get married on this beautiful island. On a boat surrounded by dolphins and infinite ocean, on the beach under the sunset, or perhaps under a waterfall.
3. Puerta Vallarta, Mexico
Puerta Vallarta offers the perfect Mexican balance- tourism and all it has to offer mixed with authentic Mexican life and culture. Couples can get married quietly on a private beach or surrounded by the bustling life of the city. Entertain your guests in the fabulous restaurants splashed all around town.
Categories: Abacos, Bali, Hawaii, Honolulu, Indonesia, Italy, Mexico, Puerto Rico, Puerto Vallarta, San Juan, Seychelles, Tuscany, Weddings
Tags: Bali, Beach weddings, Caribbean, Destination weddings, Honolulu, Italy, mexico, Puerto rico, Puerto RicoSan Juan, San Juan, Seychelles, travel, Tuscany, Wedding