The Fujian province of China is the chief producer of Tea due to its suitable climate for tea plantation. Tea is grown all throughout the Fujian province encompassing its eastern, western, southern and northern regions. With a mild climate and green all year round, Fujian is endowed with abundant water resources ,a long coastline and rich mineral deposits. Tea is a local feature of Fujian province. Fujian mountain tea is famous worldwide.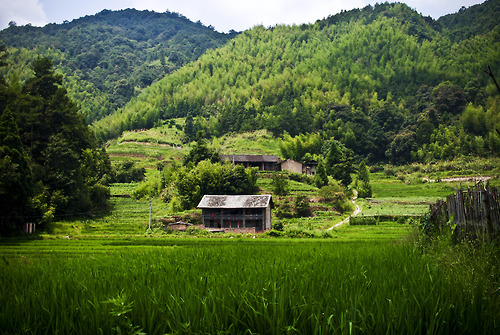 The production of Fujian tea has a time-honored history. According to the written record found at the moment, it has a history lasting well over 1,600 years. Fujian Province takes an important position in China to produce all the five categories of tea-black, green tea, oolong tea, white and scented tea. With the exception of green tea ,all the others were pioneered by Fujian.
The world famous Fujian Oolong tea has been introduced to some other regions. Scented tea, especially the jasmine tea, is benefited by the good natural environment, high quality flowers and suitable tea leaves cured green for being scented. So, it takes a leading position on the list of all jasmine tea in the country. Also is important in the world market of scented tea. There are 336 varieties of tea trees in Fujian province, ranking first throughout China and is therefore considered a treasury of the country's tea species.
Excellent trees and craftsmanship as well as the abundant supply of raw material make it possible for Fujian to push out many well-known brands of tea such as Anxi Tieh-kwan-yin (iron Bodhisattva), Huangdan, Wuyi Rocky, Silver Tip Pekoe, Tianshan green, Jasmine Minhao, etc.
All of these have been awarded 'the national famous tea award' in China. An ancient Chinese proverb says, good tea comes from great mountains and pure water. Welcome to Fujian China. The good Tea Tour is waiting for you!