There are some great places to visit while in Fairbanks Alaska below you will see a few of them.
Learn about the majestic landscape of the Last Frontier State at the University of Alaska Museum of the North, where native artifacts and even a restored Ice Age steppe bison mummy are on display.
At Wedgewood Wildlife Sanctuary, see beavers, red foxes, flying squirrels, snowshoe hares, moose and exotic birds.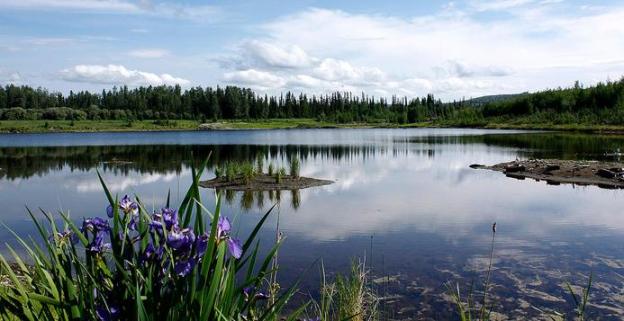 The Trans-Alaska Pipeline is an engineering masterpiece that snakes through 800 miles of Alaskan wilderness. Tour the visitor center of Alyeska Pipeline Service Co. and marvel at the mountain ranges, earthquake zones, rivers and animal crossings the pipeline traverses.
Book a guided nature walk or birding tour at Creamer's Field Migratory Waterfowl Refuge, a former dairy that now is a sanctuary for sandhill cranes and mallards in the summer.
In winter, travelers from across the nation visit the Santa Claus House, a wonderland for families since the 1950s. Stop by for smoked wild Alaskan salmon and visit with the jolly old elf.