Go deep inside Alaska, where the unparalleled meets the unexpected. Fairbanks emanates a quality of light, energy and warmth found nowhere else on Earth. For much of the year the northern lights shine brightly here. In summer the midnight sun will boost your energy when you thought the day was already done. Fairbanks vacations provide a full range of activities, top-rated attractions, sports, diverse dining options, shopping, year-round events and multi-cultural experiences.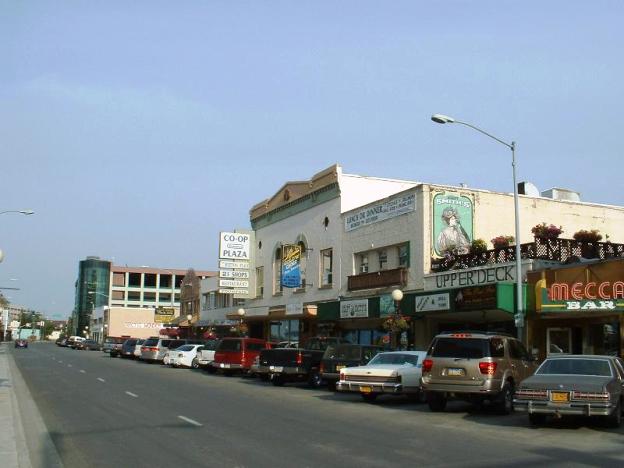 Alaska's second largest city, Fairbanks has been the heartbeat of Interior Alaska for over one hundred years. City limits boast a population of about 31,000, but Fairbanks citizenry swells to 98,000 when including the surrounding Fairbanks North Star Borough. As the gathering place on the banks of the Chena River, Fairbanks is home to many cultures, a vibrant arts community, sporting and outdoor enthusiasts, and America's "Arctic University."
With a rich gold rush history, the past and future blend easily. Historic log cabins mingle with award-winning modern designs. One may just as easily see a dog team crossing the road as be passed by an elegant limousine. A variety of accommodations featuring over 3,800 rooms, from modern Fairbanks hotels with wireless Internet to rooms sculpted from ice, make for an exciting stay.
Make Fairbanks your base camp as you travel to rural villages, explore state and national parks, see caribou migrations and polar bears, hike in rugged mountains, float mighty rivers and fly-fish remote streams. Auto rentals, air and ground transportation, guided ecotours, fishing and boat charters and wildlife tours can be arranged through professional outfitters.
Whatever the season, whatever your interest, Fairbanks tourism offers activities from mild to wild. From ice sculpting to gold panning and wildlife viewing to dog mushing, no matter what you choose to do, you won't leave without having experienced the light, energy and warmth of Fairbanks.