Top Five Things to do to in Istanbul
Everyone likes to relax a little on holiday. Some people like to spend the whole holiday relaxing, some prefer to be climbing steep mountainsides or diving into the ocean depths. But either way, everyone needs to take a break, take a breath and relax a little. This is especially true in bustling cities, where the tempo of life can be overwhelming, even to the most ardent lover of cities. We look at one of the world's busiest and most vibrant cities – Istanbul – and examine the top five ways that you can take time out from your Istanbul city break to relax a little.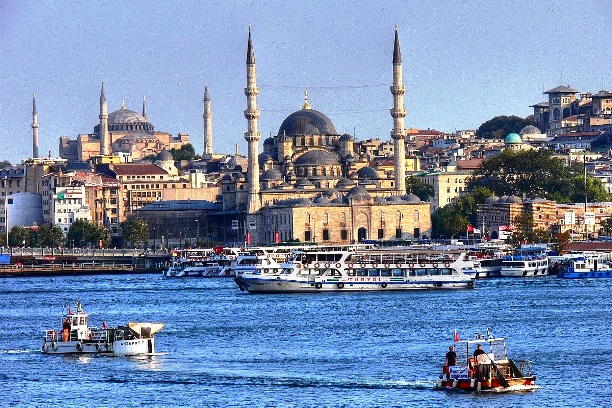 5. Go to Çamlica Hill
Çamlica Hill overlooks the city and offers you wide vistas and open space to breathe and relax. The 360 degree panoramic view is calming and beautiful at the same time, and one of the highlights of any city break to Istanbul. The hill is number five on our list because it is quite an attraction, and can get slightly crowded. This means that while it is very calming and relaxed, it's not always that serene or secluded.
4. The Old Sea Walls in the Fatih District
The old sea walls are located close to some of Istanbul's oldest monuments, churches and tombs. They helped to shape the old walled city, and are a great place to relax while touring the surrounding historic buildings and museums. Sitting down and staring out over the Golden Horn inlet is soothing and almost soporific; great for relaxing over lunch or watching the ships go by at dusk. Either way, it's a great place to stop while exploring this part of Istanbul while on a city break.
Categories: Abacos, Europe, Istanbul, Turkey
Tags: Bosphorus, Fatih, Golden Horn, Historical site, Istanbul, Museums, Prince, Princes Islands, Sea of Marmara, Turkey