St George Island is the vacation jewel of Florida. It offers the finest vacation home rentals with great services, meeting every guest's desire. Get a chance to experience memory filled views over 25 miles of white sandy beaches, calming ocean waves and wildlife. It is the perfect place to rent a vacation home for your family.
St. George is a 22 mile barrier island of Florida s Great Northwest Gulf Coast. The Island is known as the "forgotten coast." The surrounding habitat is rich in naturally preserved public lands and breathtaking sunsets. The place is like a lost paradise filled with a rich and interesting history of the past.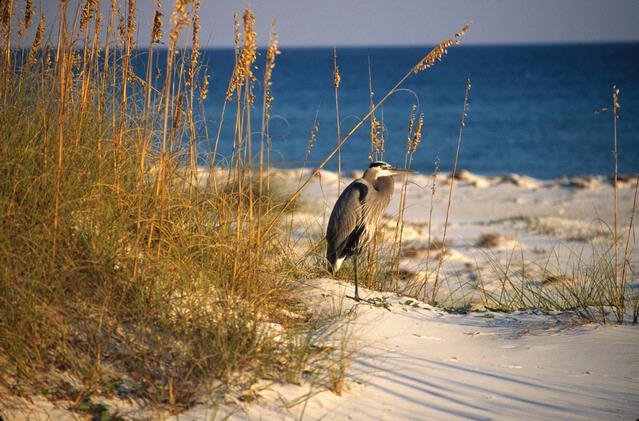 Europeans invaded the island in 1528. Spanish invaders took over the gulf portion during the 17th century. This is why many home rentals were influenced by Spanish style architecture. Shipwrecks remains are also found on the island's coast line. Guests can explore the island along with the tracing mystery of philandering pirates and Spanish traders.
Families who want a peaceful vacation could try fishing, boating, trail hiking and beach combing as well as other thrilling water sports in the region. You can also do simple pleasures like world class fishing at the Apalachicola Bay and Gulf of Mexico. Nearby areas to visit are the historic Apalachiola with turn of the century buildings, galleries and antique shops.
Some of the popular beachfront vacation house rentals to stay in St. George Island are:
Kyma House
Kyma house is one of the finest houses for the entire family. It was completed in May 2007. It includes a master retreat area at the fourth floor. The entire house can accommodate twenty persons with 4 king sized beds, 2 twin beds with trundles and 2 sleeper sofas.
The house has a well equipped kitchen, three separate eating areas with plenty of living space. Guests can enjoy watching movies at the media room that has complete theater equipments as well as a relaxing place beside the fireplace.
Outside amenities include a private pool fronting the beach, a hot tub for eight persons and an outdoor bathroom/shower. Fish cleaning and grilling can be done in a separate area.
Kyma House offers a low season rate of $3,800. For mid season, it's $5,995 and for the high season, it's $10,595 for a week. A 4 night stay is only $4,115 during the mid season and $2,610 during the low season.
Indulgence
Indulgence home is a warm and elegant house that can accommodate 14 people. Its five bedrooms has 2 king size beds, 3 queen beds and 2 sleeper sofas. It is equipped with modern amenities such as free high speed internet, VCR's and DVD players along with multiple televisions. The house also includes three wet bars, a fireplace, two family areas and granite counter tops.
Indulgence is just a step away from the beach. You can do boardwalks along the beach as well as biking and sun bathing. The house offers monthly rates at $5745, weekly ($3475.00 $7315.00) and a 3 night's rate ($1890 $2660) from low to high season.
Aisle of Palms
Aisle of Palms is a beachfront rental home with a large and open living area. The house is decorated with granite counter tops and travertine tiles. This home features 5 bedrooms and 5 ½ baths. It can house 14 persons with their 2 king sized beds, 3 queens and two sleeper sofas. It includes a private pool, outside grill, elevator and a fully equipped kitchen.
Aisle of Palms offers a low season rate of $ 3,115, mid season is $4,425. High season is $6,815 for a week. A 4 night's stay is only $3,035 (mid season) and $2,140 for the low season.
Great Escape
Great Escape house rental can accommodate 16 to18 guests. The newly remodeled house has 5 bedrooms and 4 bathrooms. There are 3 king sized beds, 2 twins, 2 sleeper sofas and 2 double bunk beds sets. Lavish at the comforts of furnished decks with a stereo and DVD player. The house features a community pool and a tennis court.
Great Escape offers a low season rate of $2,395, mid season ($3,565) and high season ($4,725) rates for a week. A 3 nighs stay is only $1,940 for the mid season and $1,305 for low season. Additional nights range from $510 to $345.
St. George Island vacation home rentals have many options to choose from. Families and groups love to return here year after year for a peaceful vacation away from the city.