Pampering men in one of California's most iconic destinations
Napa and Sonoma counties—the two main counties that comprise California Wine country—have a reputation as a romantic destination for couples looking to escape for a few days. In recent years, the area also has emerged as a great place for guys to unwind, either solo or with other guys. I've written about some of the gambling diversions in the area. With Father's Day approaching, here's a look at some of the other male-centric destinations and activities in and around Wine Country.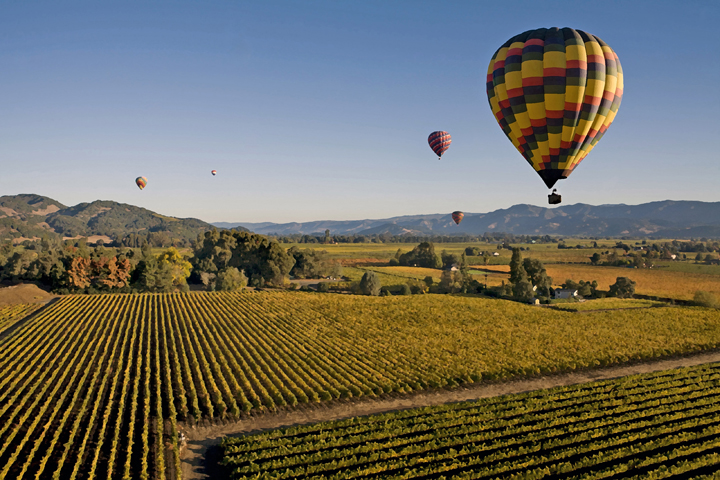 Spa treatments for guys
At last count, there were nearly 100 spas and day spas in Napa and Sonoma, but only a handful of them offer treatments for men.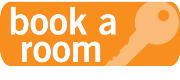 One of my personal favorites, Solage Calistoga, in early 2014 launched a new male facial that incorporates products from Organic Male and incorporates foot and scalp rubs. The treatment starts with a deep-cleansing small-batch nutrient wash, followed by a refreshing toning treatment and extractions. The facial concludes with a rehydration of the skin using an environmental-defense moisturizer that contains grapeseed oil, shea butter, aloe vera, green tea, and acai. (Note to those still seeking Father's Day gifts: The treatment is on sale through June 2014.)
Another great spa option for guys-only treatments: The Fairmont Sonoma Mission Inn & Spa. Here, the Willow Stream Spa has an entire "Just for Men" menu, including a hot-stone massage, a scalp "reinvigoration," a pedicure, and a "Power" MAN-icure (the emphasis there is mine). The spa also offers men's haircuts.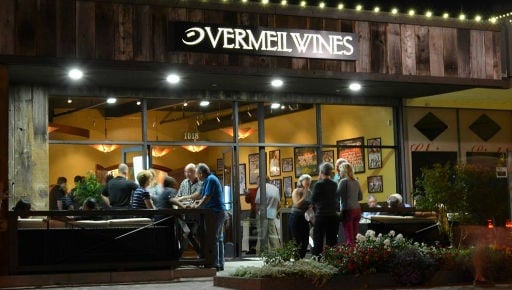 Playing the links
California Wine Country is home to some of the most beautiful golf courses in the West, and many of these courses are popular destinations for guys visiting the region (provided the guys are members of other clubs and can score a tee time through their "home" facilities).
The North Course at the Silverado Resort and Spa has been named the No. 16 golf course in California by Golf Week magazine. The South Course is pretty awesome, too. Redesigned by PGA Hall of Famer Johnny Miller, both courses at this Napa County hotspot feature dozens of water crossings, elevation changes, and routing through historic oak trees.  In Sonoma County, the Fountaingrove Golf & Athletic Club is a wonderful respite, with 18 holes tucked around Lake Nagasawa in the hills behind Santa Rosa. This course was designed by Ted Robinson, Jr., and includes a state-of-the-art fitness center, tennis programs (including a Har-Tru clay court) and more.
Other courses worth exploring in the area include Mayacama, the Sonoma Golf Club, and Northwood, the only public course of the bunch mentioned here.
Viewfinder Tip: Guests of the Fairmont Sonoma Mission Inn and Spa get access to tee times at the Sonoma Golf Club; for details, inquire at the hotel concierge.
Wineries for the sports-lover
Passions for wine and sports come together at local wineries that are owned and operated by long-time athletes and sports celebrities. Two Napa Valley destinations I've enjoyed over the years: Vermeil Wines and Clif Family Winery.
The experience at Vermeil Wines, owned by former NFL coach Dick Vermeil, is a sports fan's fantasy. Memorabilia and photographs line the walls of both of the winery's tasting rooms—one in downtown Calistoga, and a newer tasting room in Napa. Because Vermeil spent nearly 30 years coaching the Philadelphia Eagles, St. Louis Rams (where he won a Super Bowl), and Kansas City Chiefs, the mementos represent three different eras. There also is memorabilia from San Jose State University, where Vermeil was the backup quarterback, and UCLA, where he served as head coach.
In St. Helena, at the Clif Family Winery's Velo Vino tasting room, the experience focuses on another sport: Bicycling.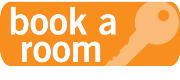 Clif Bar founder Gary Erickson is a huge cycling fan, so when he and his wife, Kit Crawford, opened their tasting room in 2012, they incorporated memorabilia from some of Erickson's epic bike trips throughout Europe. Today, visitors can taste Clif Family wine, snack on foods from the brand's Gary and Kit's Napa Valley label, or eat Clif Bars (of course) while enjoying some of these mementos. If you're lucky, you might even spot the chrome-domed Erickson, who is always more than happy to talk about his trips.
For the guys among you, how do you like to indulge when you're on vacation?