Over the past few years, one of our travel goals has been to explore the smaller cities and towns that make up the rich fabric of the United States. Historically, these kinds of destinations have not been top of mind for LGBT travelers.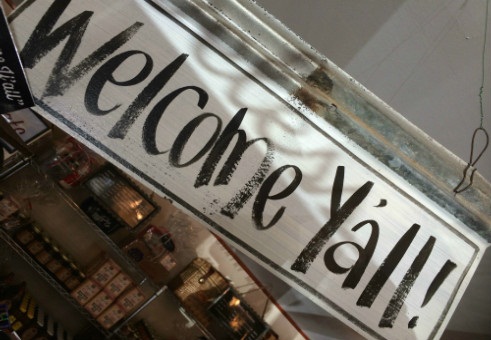 However, as people all over our nation have become overwhelmingly supportive of LGBT lifestyles, we believe it's time that gay, lesbian, and transgender travelers make it a point to support these communities as well.
With that in mind, here is a list of five smaller cities and towns that deserve a place on every traveler's list.
After several hip friends of ours relocated to Tacoma, we recognized that Seattle's little brother may be coming into its own. While Tacoma is home to the world-famous Museum of Glass, we encourage travelers to discover gems like the ultra-adorable Corina Bakery (and its luscious cheesecake) or the outstanding antiquing available in the city's Theater District.
Missoula is an active college town with more than its share of attractive, open-minded people. It also is a must for anyone who loves good American cooking. Start the morning with an artisanal pastry from Bernice's Bakery, followed by a lung-busting run to the "M," a giant letter in the hillside above town. Because you earned it, have a pint or two of Cold Smoke at the Kettlehouse Brewing taproom before heading to Lolo Creek Steakhouse for an amazing (and unbelievably affordable) steak dinner.
In the shadow of the Sunsphere (a piece of kitschy U.S. history that is worth the trip alone), sits one of our biggest travel surprises to date. We suggest you walk a block from the classy-cool Oliver Hotel to experience Stock and Barrel's decadent duck-fat fries and deliciously messy "farmhouse" burger dripping with garlic-aioli. You'll also want to walk a few more blocks to gobble up the Kilt' Greens Salad at Knox Mason (four words: warm Benton's bacon vinaigrette).
Viewfinder Tip: When budgeting for travel, keep in mind that small cities are usually incredibly friendly on your wallet.
Side Note: We suggest heading to Knoxville in September, so you also can stop by Nashville for a double helping of festivals: the Music City Food and Wine Festival and the Americana Music Festival. Having said that, we have it on good authority that any time of year is a great time to visit Tennessee.
Bar Harbor is an adorable coastal town that just happens to have Acadia National Park in its backyard. For accommodations, our pick is the West Street Hotel for unparalleled views of the harbor. From there, you can make the quick walk to Morning Glory Bakery for gooey sticky buns, or to Side Street Café for pitchers of margaritas and loaded nachos. Afterward, of course, hike or bike off the calories inside Acadia.
More than just a gateway to Grand Canyon National Park, Flagstaff is must-visit small city that feels like an oasis in the Arizona desert. In the area, an abundance of ponderosa pines and snowy winters contrast with omnipresent cacti and the yearlong sizzle of Scottsdale and Tucson. When you visit, pop into Satchmo's for a perfect pulled pork sandwich and some golden tater tots. For something slightly more refined (but no less yummy), hit up Tinderbox Kitchen for fried Brussels sprouts and house-made charcuterie.
What small city do you feel should be on everyone's travel list?