The Gilded Age retreat of the Goelet family, Glenmere was one of America's finest country homes, once host to royalty, aristocracy, and leading artists. Now it is reborn as a premier luxury hotel. With just 18 guest accommodations, 2 superb restaurants, and exceptional recreational facilities, a discerning few will rediscover in Glenmere a model of refined relaxation.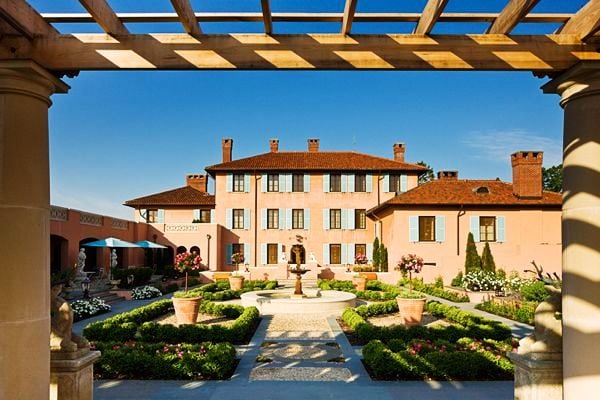 From its lush meadows and formal gardens to its sweeping marble staircases, grand cortile, and gracious terraces, Glenmere evokes European-style elegance and sophistication. Less than 50 miles from New York City, the gates of Glenmere are open again, inviting you to experience unparalleled personal service in an extraordinarily glamorous setting.
Just one hour and thirty minutes from Manhattan is Glenmere Mansion, a country retreat built in 1911 by industrialist Robert Goelet. He spared no expense in creating this Italianate estate reminiscent of the villas of Tuscany that had enchanted him in his travels. Goelet perched the opulent mansion on a hilltop overlooking Glenmere Lake amid thousands of acres of land that he purchased at the turn of the century.
Beatrix Jones Farrand, the niece of Edith Wharton and America's first major female landscape architect, was called upon to create the incomparable Glenmere Gardens. Guests included many celebrities of the moment such as Babe Ruth and the Duke and Duchess of Windsor.
Glenmere Mansion was sold to Abraham Prusoff during World War II. Prusoff transformed the private mansion into a resort hotel but by the 1960's he found it increasingly difficult to keep the resort's finances in order and the estate was eventually seized by Orange County for unpaid back taxes. In 1985 the mansion and estate were purchased at a tax auction.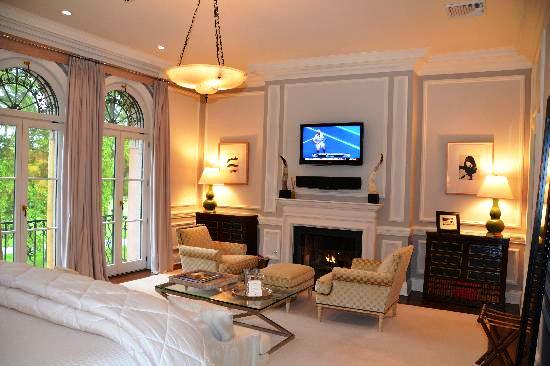 Then in 2007 it changed hands again becoming a luxury 19-room hotel, restaurant, and spa, after undergoing an extensive and costly renovation. In 2008, the restoration project was temporarily halted over concern for the endangered northern cricket frog. Finally studies found that there were no frog habitats on the property and it was lovingly transformed into the luxury hotel it is today.
Dining: Glenmere boasts three options, all cheffed by a former Jean Georges Vongerichten apprentice: the luxuriously formal Supper Room, bedecked with white tablecloths and marble fireplace; the casually cozy, patio-equipped Frogs End; and the palatial, private parties-only China Room. Dining here is an all evening affair as the finest local ingredients are featured, along with the treasures of Glenmere's wine cellar.
Relaxing: Glenmere provides an array of lavish options, from exotic Hammam rituals (Turkish soap massage, Moroccan purification, etc.) to more traditional pampering — "chardonnay body drench" for her, classic massage for you. Or vice versa. No judgments here, man.
Activities: Hike or bike the 11-mile Heritage trail through quaint hamlets, take a tasting tour at Brotherhood Winery (oldest in the U.S.), or hit the nearby Dia: Beacon art museum, housing works by Warhol and Serra, among others.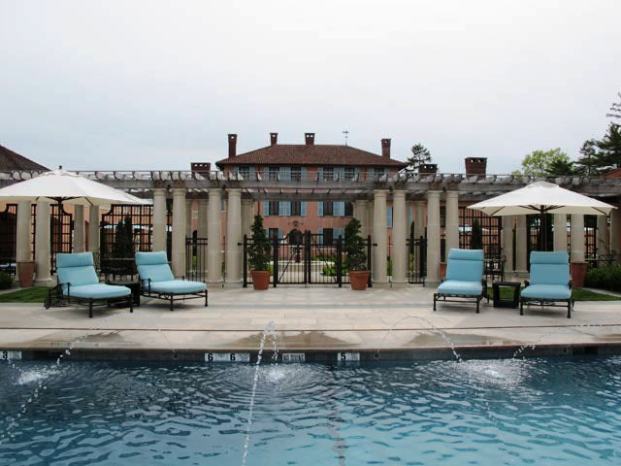 Rooms range from $650 deluxe suites to a 1,250 sq.-foot penthouse with 360° rooftop views and a private elevator — that's a bit pricie
Recently an 8,000-square-foot spa with a hammam, bathhouse and five treatment suites decorated with jewel-toned tiles was added. The extensive spa menu offers traditional Turkish treatments and also made to order beauty treatments. Guests choose their own product blends with scents like Italian orange, wild Indonesian ginger and French lavender. The spa a is one of the most sybaritic seen outside of Manhattan, more Mayflower Inn than Canyon Ranch's health and wellness focus.
634 Pine Hill Rd.
Chester, NY 10918
845-469-1900
Website: http://www.glenmeremansion.com