Gramercy Park Hotel New York City
The Gramercy Park Hotel is one of the truly legendary and historic hotels in New York City, designed by Robert T. Lyons and built by the famous developer brothers Bing and Bing, the Gramercy Park Hotel in Manhattan opened its doors in 1925. It was built on the site of flamboyant architect Stanford White's home where previously the townhouse that Edith Wharton was born in had stood. The Gramercy Park Hotel in Manhattan has hosted generations of the sort of visitors who make downtown New York "downtown".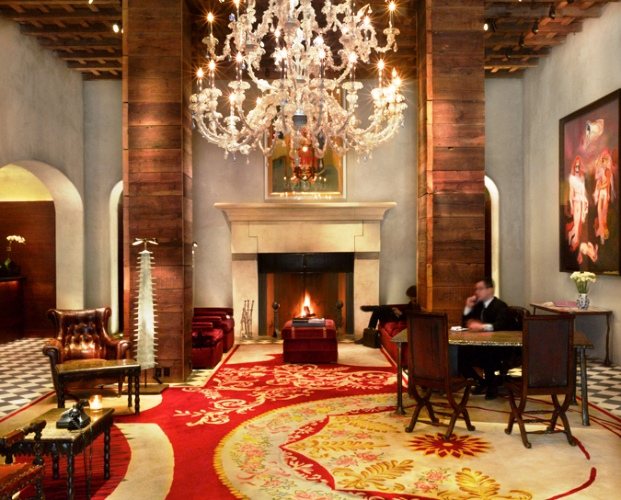 The Gramercy Park historic Hotel in New York City was the headquarters for high bohemia, where artists, adventurers and bonvivants rubbed elbows. Humphrey Bogart was married here. Humorist S.J. Perelman lived here because it reminded him of his native London while being convenient to Third Avenue's great delis. Legendary Yankee Babe Ruth liked to drink at its famous bar, which has retained its bohemian charm over the years, serving as a watering hole to generations of artists, writers and musicians.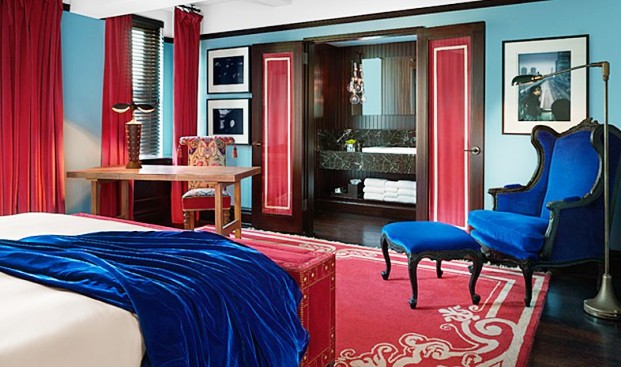 Each of the Gramercy Park Hotel's 6 custom NYC luxury hotel suites are entirely unique – expressing the delightful aesthetic anarchy the hotel cultivates – each of our Manhattan hotel suites reflect a singular, personal and confident vision. All 6 custom suites act as luxury private residences with homes-away from-home featuring spacious living rooms, dining rooms, bedrooms, bathrooms with custom deep-soaking tubs and showers, powder rooms and multimedia centers with oversized LCD TV screens, each of our NYC luxury hotel suites offer their own distinct design vocabulary reflecting the architecture of the space.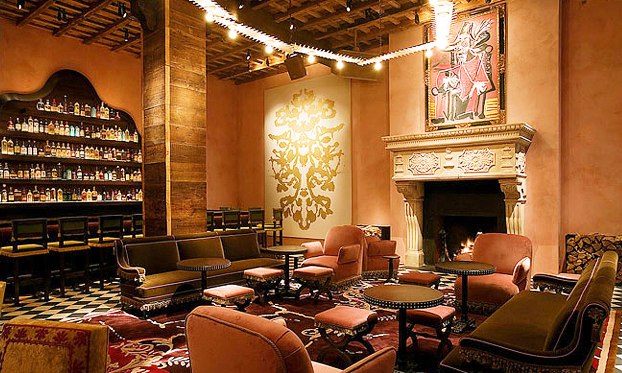 The bold, individualistic spirit of the public spaces at the Gramercy Park Hotel is carried on into the 185 guestrooms and luxury suites here in Manhattan. Each NYC accommodation is generously scaled and beautifully appointed. Each is different with its own unique layout, vivid Renaissance color palette inspired by Raphael and distinctive collection of art and objects. Imported hand tufted rugs with deep rose velvet drapery on custom bronze rods create a beautiful palette with the mahogany window enclosures and wooden blinds.
Categories: Abacos, New York, New York City, USA
Tags: Boutique Hotels, City Vacations, empire state building, etraveltrips, Gramercy Park, Gramercy Park Hotel, great bars, great restaurants, Hotel, Luxury Hotels, Maialino, Manhattan, New York, New York City, new york city hotels, new york hotels, Robert T. Lyons, Romantic getaways, top nyc restaurants, travel